Mr Jain suddenly realises that the Income Tax Department has issued not one but two PAN cards under his name. He realises that he must notify the department about this mistake as it is illegal to keep multiple PAN cards in a single name. The only way of fixing this is to deactivate one of his PAN cards.
Therefore, he should be aware of the exact procedure and things required for that. If you are facing such a problem, this article might help you! So, keep reading!
Also read: PAN Card Issuance And Application Process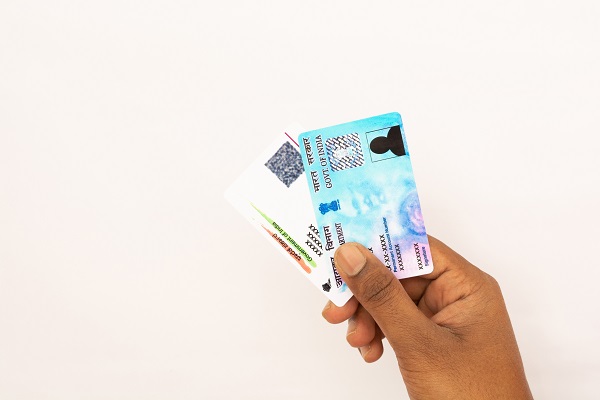 Reasons for PAN Card Deactivation
Let's start with the reason mentioned previously, i.e., having multiple PAN cards. This generally happens when people lose this document. Mostly they apply for a new PAN card instead of opting for a reprint of the existing one. In such a scenario, it becomes necessary to deactivate the extra PAN card which is already in that person's name.
Other than that, here are some instances when the Income Tax Department of India needs to deactivate a citizen's PAN card.
1. Fake PAN card
It is often found that individuals opt for fake PAN cards to carry out illegal work or evade taxes. For this, they use fake documents as well. The IT Department deactivates such documents immediately after getting informed about them.  
2. PAN card of the deceased
Family members of a deceased person are supposed to send a formal application to the Income Tax Department stating that the cardholder is deceased. Upon receiving that, the IT Department deactivates that person's PAN card. Note that along with the application, it is advisable to send a copy of the death certificate as well.
3. PAN card for individuals residing outside India
Foreigners or people who live outside the country often decide to stop carrying out monetary transactions here. In that case, they need to submit the PAN card to the IT Department of India in order to avoid any exploitation of the document.
Now that you have a clear idea regarding the possible reasons why a PAN card needs to be deactivated, let's learn about the process.
Process of Deactivating a PAN card
Both online and offline procedures are there, which you can use to deactivate your extra PAN card.
Online process
Here are the steps you need to follow if you choose the online procedure:
Step 1
Visit the online portal of NSDL to begin this procedure and find the online PAN application page.
Step 2
Navigate to the 'Application Type' section and then choose 'Changes or Correction in Existing PAN Data' from there.
Step 3
Next, you need to tap on 'Continue with PAN Application Form'.
Step 4
Now, you will have to fill out the application form by providing all the necessary and accurate details. However, make sure you do not end up ticking any of the boxes. Only people wanting to make any kind of changes in their PAN details need to do that.
Step 5
When you finish filling out the form, you will get to choose between Physical Acknowledgement and Paperless Method. If you opt for the paperless procedure, you will need to e-sign using Aadhaar OTP verification before you submit this application.
On the other hand, while choosing physical acknowledgement, you will have to obtain a printout of your application and send a mail to NSDL. On the envelope, make sure to mention what it is for, i.e., 'Application for PAN Cancellation'.
Step 6
At the end of your application form, you will have to provide the details of that particular PAN card you want to surrender. Along with that, provide information about the PAN card you will be keeping as well.  
Step 7
The next step is to submit this application form and pay a specific fee for the same. You can use net banking, debit/credit card to pay these charges. 
Step 8
Lastly, for future reference, make sure to acquire a downloaded copy of this application.
Offline process
Follow these steps if you want to carry out the procedure offline:
Step 1
First, one needs to obtain form 49A, and after filling it out, he/she has to submit it at the NSDL TIN Facilitation Centre.
Step 2
Another way is sending a letter to an AO of the respective jurisdiction. In that case, an individual must include a few details. These are the assessee's name, address, data of the PAN card he/she wants to surrender and details of the PAN card he/she will retain.
Also read: Step-By-Step Guide For PAN Card Online And Offline Correction
Final Word
In order to avoid facing penalties and paying a hefty amount, it is necessary for every cardholder to be aware of the norms concerning additional PANs. Note that for deceased taxpayers, the legal heirs or relatives need to request PAN deactivation. However, in that case, they must file ITR first, on that deceased person's behalf, and clear the dues. After that, they can go ahead with the PAN deactivation process. 
Frequently Asked Questions
Q1. How to reactivate your PAN card if an AO deactivates it?
Ans: In this case, you need to write a letter addressing that particular assessment officer. You need to request immediate reactivation of the PAN in this letter. You must also attach relevant documents to prove that the blocked PAN was used to file ITR. 
Q2. Why do you need an 'Assessing Officer Code' when cancelling your PAN card?
Ans: An assessing officer is responsible for the assessment of taxes in a particular jurisdiction. Therefore, when taxpayers deactivate their PAN cards, they must notify an AO. To find out the AO code, one must visit the IT Department's website and search for it under the 'Services' tab. 
Q3. Under which circumstances should a company surrender its PAN card?
Ans: In case a company is shutting down for a particular reason, the PAN in the name of the entity has to be surrendered to the IT Department. A company must use the NSDL web portal for this. In form 49A, the company must enter its PAN in the form 'Item 11' and submit relevant documents as well. 
Q4. What is the penalty for having multiple PAN cards?
Ans: In case the Income Tax Department finds out that you have more than one PAN card in your name, you will be penalised for the same. The IT officer can impose a penalty of Rs. 10,000 on you. 
Q5. Does the IT Department consider a digital PAN card valid?
Ans: In a recent directive, the Income Tax Department has stated that an e-PAN card is a valid ID proof. This digital variant of a PAN card includes biometric information, such as the e-signature and photograph of cardholders.
Before you go…
Looking for instant 🚀 personal loans 24*7 anywhere, anytime? Install the Navi app now!
Or, maybe you're looking to buy that house you've been eyeing 🏠 and you need a loan of up to Rs. 10 crores. Install the Navi app now and get your instant in-principle approval right away! Interest rates starting at 6.46% p.a.
How about an affordable health insurance policy 👨‍⚕️ starting at a monthly premium of just Rs. 241? Install the Navi app and get your policy in under 2 minutes
Instead, want to put your savings into action and kick-start your investment journey 💸 But don't have time to do research. Invest now with Navi Nifty 50 Index Fund, sit back, and earn from the top 50 companies.