The dividend yield is a ratio that calculates the amount of cash dividend that a company pays to its shareholders in comparison to the current market value of each share. It is a parameter to measure how much you are earning for every rupee that you are investing in equity.
If you are interested in value-oriented investing, then you should have a clear knowledge of dividend yield. The following sections include a detailed rundown on dividend yield along with a guide on calculation.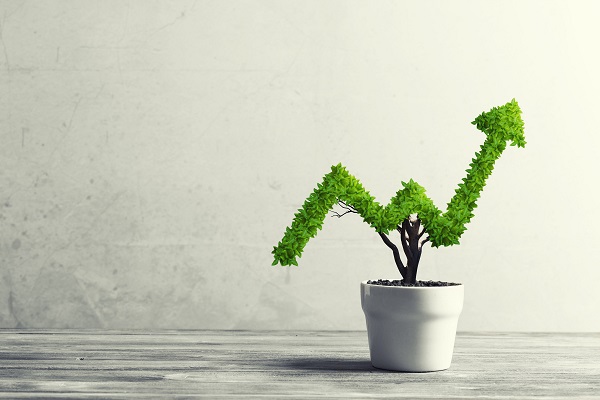 What is Dividend Yield?
In simple words, it is the financial ratio that signifies the percentage of how much a company pays out in dividends to shareholders every year relative to the stock price or market value per share. Dividend yield is calculated by dividing the money a company pays to its shareholders for owning a stock by the current stock price and multiplying it by 100. So, when someone says high dividend yield, it means that a company pays a large amount of its profits to shareholders of the company's stock in the form of dividends.
Dividend yield is an estimation of return from dividend-only stock investment. Considering the dividend of a company has not been lowered or raised, the yield will grow as the stock price falls. Alternatively, it will drop as the stock price goes up.
Since changes in dividend yield take place in relation to stock price, the dividend yield for stocks that are falling rapidly can appear to be high. New businesses that are small but growing at a fast pace usually pay a lower average dividend. However, big and well-established companies pay comparatively higher dividends.
Investors are categorised as value-oriented investors or growth-oriented investors. Growth-oriented investors invest in growing businesses while expecting higher capital gains as the business grows in the future. However, value-oriented investors look for stable returns through dividends in addition to capital gains. If you belong to the second category of investor, then dividend yield is useful for you.
Also Read: How To Grow Your Money With Mid Cap Funds?
Dividend Yield Formula and How to Calculate
The dividend yield is one of the most significant parameters that you can use to assess a company before you decide to purchase its stock.
You can use the following formula to calculate the dividend yield of a particular company stock:
Dividend yield= Dividend per share / Market value of each share
All you have to do is to take the dividend provided by a company for each share and then divide it by the market value of each share. However, businesses can sometimes declare dividends in the form of gross dividends.
Let's take an example to understand this calculation in detail.
Suppose a company has declared Rs. 10 lakh in the form of a cash dividend. It will pay this amount in the current year. It has a total of 10,000 outstanding common stock. So, the amount of dividend for each share will stand at:
Dividend for each share = Total cash dividend / Outstanding common stock
So, here it would be = 10,00,000 / 10,000 = 100
The dividend for each share of this company would stand at Rs. 100. Now, to find its dividend yield, you need to divide it by its current market price. Let's assume the current market price of each share of this company in question is Rs. 1,000.
As per the formula, the dividend yield of this company would be:
= 100 / 1000
= 0.1 or 10%
Is Investing in High Dividend Yield Stocks Good?
Investors could benefit from investing in high dividend yield stocks. These can double as a steady source of income for investors. Often, dividends earned passively are reinvested by investors in the stock market to generate more returns. The benefits of high dividend yield stocks are that investors can earn more via share price appreciation as well as through distribution.
However, you need to pay heed to the following factors before investing in high dividend yield stocks: a) consistency in paying dividend b) growth in the percentage of dividend
Importance of Dividend Yield
By analysing the dividend yield, you can find out the right investment opportunities as per your income needs. Here's how a dividend yield can help you with your investments:
Accurate comparison of stock
The dividend yield will make it easier to make an accurate comparison of the relative value of the share price of a stock with its peers. If its dividend yield is more or less at par with its sector peers, then it's a suitable option for investment.
Assess the financial strength of a company
Another significant benefit of dividend yield is that it helps to assess the financial prowess and stability of a business. High dividend yield stocks are generally from mature companies offering dividends that grow year over year.
When a company hikes its dividend and consequently the yield ratio consistently, it indicates the company is performing well. A higher dividend yield shows that a business can afford to pay more profits to its shareholders.
Those companies that provide regular dividend hikes are often considered mature companies. As value investors tend to prefer such companies, they are capable of performing well even during market volatility.
Also Read: Which Are The Best Debt Funds In India?
Final Word
It is a general notion that companies with high dividend yields are better investment options. However, that is not always true. If the market price of a company's share drops, its dividend yield becomes attractive. Here, the company would not be worth investing in. However, dividend yield remains one of the major signs to study before you invest in any stock. 
FAQs on Dividend Yield
Q1. Why are stocks with high dividend yields more popular? 
Ans: You can earn from your investments either through dividend income or capital gains. If a stock comes with a higher dividend yield, it means you would receive more income for every rupee you invest. Hence, value investors tend to invest in the shares of companies with a high dividend yield. 
Q2. Does dividend yield rise when the stock market falls? 
Ans: The dividend yield of a company might see a spike after a fall in the stock market. If this decline is due to fundamental economic issues, then the businesses will reduce their dividends to bring the yield back to a normal range. 
Q3. What is the ex-dividend date? 
Ans: The ex-dividend date is a date within which you have to buy shares of a particular company to receive its dividend. When a business declares a dividend, it will also fix an ex-dividend date. You will not be eligible for dividend payment if you sell stocks before this date. 
Q4. How is dividend yield different from dividend payout ratio? 
Ans: The dividend yield of a company implies the rate of return in the form of a dividend from a company. The dividend payout ratio shows how much of the net earnings of a company is being paid in the form of its dividend. The dividend payout ratio is more connected with the cash flow of a company. 
Q5. Which sectors offer stable and healthy dividend yields? 
Ans: If you are keen on value investing, you should remember that dividend yield will differ across industries. IT and electronics industry stocks usually tend to provide negligible dividend yields. On the other hand, FMCG or PSUs generally provide stable yields. 
Before you go…