With each passing day, more and more individuals are getting inclined towards crypto trading. The rising market caps and the real-world possibilities linked with these assets have been major growth drivers in this industry. However, to do crypto trading, you need to sign up with a crypto exchange. Hence, know the best crypto exchanges before you start trading.
To assist you in picking the right platform for your needs, mentioned below is a comprehensive list of the top 10 crypto exchanges in the world. But first, let's understand what crypto trading is in a simplified way.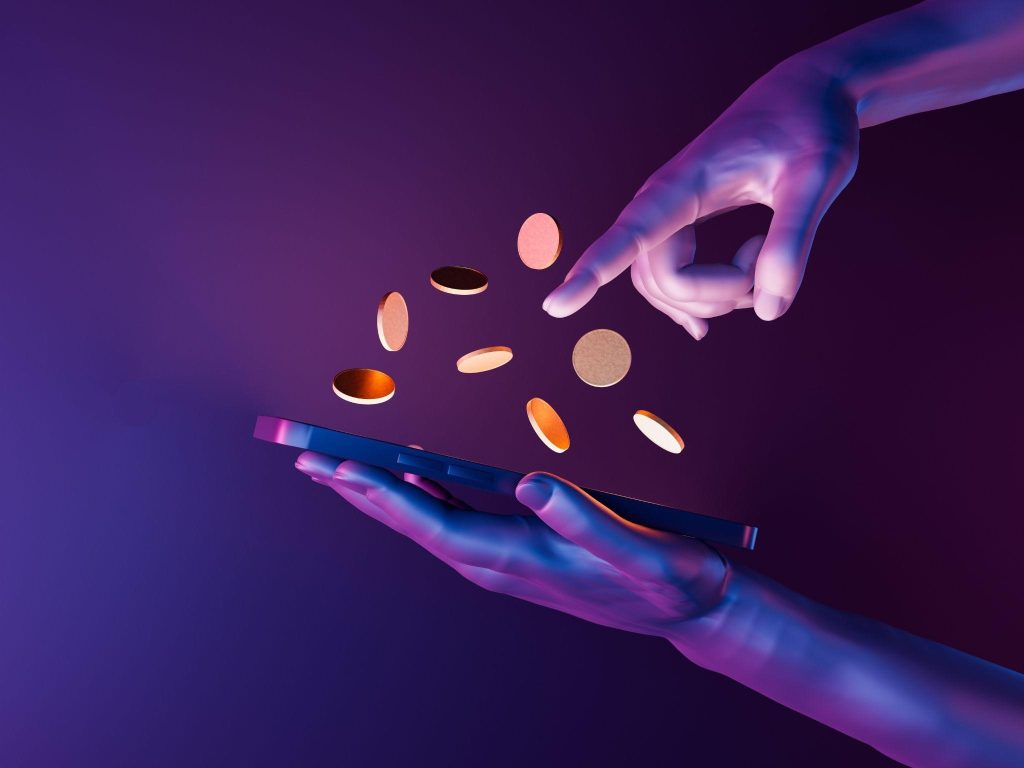 What is Crypto Trading?
Cryptocurrency trading deals with speculations on crypto price movements through a CFD (Contract For Difference) trading account. It also includes the buying and selling of coins via an exchange. CFD are derivatives that allow you to predict the price movements of cryptocurrencies without actually claiming ownership. You can either choose to long buy if your speculations say that the crypto will rise in value. Otherwise, you can sell short if the crypto is bound to fall down.
Another action that forms crypto trading is buying and selling coins via an exchange. To do so, you need to open an account, fund it, open a position and store the tokens in your account until you want to sell them.
What are the Top 10 Crypto Exchanges?
Nowadays, various platforms facilitate crypto trading. However, choosing an exchange with maximum security and liquidity is a must to lock in better gains. That said, here are the best crypto exchanges you can consider choosing:
1. ZenGo
It is one of the most secure wallets working in Web3. This platform leverages MPC technology and eliminates the need for a private key. This makes it more secure than various other crypto wallets. Moreover, it has an easy recoverability process, making it convenient for users to access it anywhere, at any time. ZenGo supports all possible crypto protocols, digital assets and financial services.
2. PrimeXBT
This platform supports various trading options, such as cryptos, major stock market indices, foreign currencies and commodities. It offers a unique feature called 'covesting', which allows you to view the latest trading moves of top traders. Besides providing leveraged trading of over 100x, PrimeXBT also renders a turbo trading option. Here, you can make short-term price projections. If they come out to be true, you can earn double-digit profits.
3. Crypto.com
Crypto.com offers a host of cryptocurrencies on its platform in addition to several perks. These include cryptocurrency rewards debit cards for users who want to optimise their rewards. If you have a high balance of the platform's proprietary stablecoin CRO (cronos), you can get a flat discount on the trading fees. Currently, the platform features limited margin trading, which will help you amplify your profits.
4. Binance
Binance is one of the top cryptocurrency exchanges that allows its users to experience a competitive P2P crypto trading business. The platform charges no trading fees and adds robust security. Each trade in this platform includes escrow service protection, assuring the counterparty gets comprehensive protection from any foul play attempt. Apart from that, Binance's network uses multiple payment methods, which eases P2P transactions.
5. Coinbase
This trading platform allows users to buy and sell over 100 cryptos. Typically, beginners prefer this platform for simple buy and sell orders. Meanwhile, advanced traders can try their hands on some additional features, such as the Coinbase Pro. One of the many benefits of Coinbase is its easy-to-use mobile app and website, which allows beginners to conduct trading without facing many issues. Moreover, if you switch to Coinbase Pro, you can benefit from lower pricing.
6. Bitcoin IRA
It is a self-directing platform, allowing users to purchase and sell cryptos and gold with tax benefits on IRA (Individual Retirement Account). Considered as one of the top crypto exchanges, the platform allows you to turn your existing retirement accounts into its self-directed crypto IRA. This way, you don't have to pay taxes on dividends or capital gains. Besides, you can also buy gold from this exchange at a lower fee since it removes storage and brokerage costs.
7. FixedFloat
This relatively young platform has established its name in the best crypto exchanges list for multiple reasons. It is appreciated for its lightning-fast exchange speed, prompt redressals with technical support, reflexive interface and more. To get started, you don't have to enter any of your personal data, thus providing an extra layer of privacy. The platform also provides both fixed and floating interest rates. Thus, users can choose between these two per their needs.
8. ChangeNOW
This registration-free and the non-custodial platform allows you to exchange over 200 cryptos. It lets you trade cryptocurrencies without submitting any KYC documents. Moreover, the platform features no exchange limits. Thus, you can swap as per your requirement. This crypto exchange is also more secure than traditional exchanges, as it does not store the funds or require registration. Further, ChangeNOW features a partnership with Simplex so that users can buy cryptos easily with just a bank card.
9. Kraken
If you are searching for the best crypto exchanges with low fees, then Kraken should be your top choice. It features a considerable coin mix and offers advanced trading tools. Kraken has constantly led the crypto industry with top-notch security. It features both financial and physical security. The platform houses over 160 cryptos, which is one of the most massive collections of coins you will find. Kraken is also one of the few crypto exchanges that allow margin trading, shop orders and other advanced trading options.
10. Gemini
This crypto exchange could be the best bet for beginners who are new to the crypto space. The platform features robust security features and a comprehensive customer support centre. Gemini's hot wallet is backed by digital asset insurance. Thus, your assets will remain intact in case of a possible hack or security breach. You can also access several products and services through this platform, including a crypto rewards card, a built-in hot wallet and more.
Also Read: What Is Crypto Exchange And How To Choose The Best One
How to Choose the Best Crypto Exchange?
While going through the best crypto exchanges, you need to decide which exchange works the best for you, depending on various factors. These can include:
Security: As the popularity of crypto grows, space has become more vulnerable to threats. Thus, you should choose a platform that features maximum security. You can also distribute your investments over various platforms to mitigate the overall risk.
Available coins: Assess the number of cryptos available on a crypto exchange before making a decision. If you are a beginner, a platform featuring fewer coins might work well for you. On the other hand, crypto enthusiasts must look for an exchange that features considerable cryptocurrencies.
Trading volume: You must identify whether a platform has sufficient trading volume or not to determine liquidity. Note that if there is not much trading volume and you place an order, it will result in spillage. This will make you buy at a higher price and sell your assets at a lower price.
Ease of use: If you are a beginner in the crypto industry, you should consider a crypto exchange that comes with an easy-to-use interface. Additionally, consider signing up with a platform that features a robust customer support system.:
Lower fee: Typically, you have to pay two fees while trading via a crypto exchange. These include the trading fees and withdrawal fees. Some exchanges also charge a joining fee. You should choose an exchange that levies a minimum fee percentage so that you do not hurt your budget.
Also Read: How To Buy Cryptocurrency In India – A Step-By-Step Guide
Final Word
Recently, the rise in cryptocurrencies has given momentum to the emergence of crypto exchanges. However, your search for the best crypto exchangesshould include the above-mentioned factors.
FAQs on Crypto Exchanges
Q1. What is the difference between a crypto wallet and a crypto exchange?
A wallet is where you store your cryptocurrencies safely. Meanwhile, an exchange is a place where you undertake trading activities relating to cryptos. A wallet holds your private key, while when you utilise an exchange, you provide your private key to that platform.
Q2. How can I buy cryptocurrency?
To start your crypto trading journey, you simply need to choose a preferred crypto exchange first. Upon that, you need to sign up with that exchange and fund your account with sufficient balance to exchange cryptos.
Q3. What is the meaning of leverage in crypto trading?
Leverage means gaining exposure to the crypto market without paying the entire value upfront. Instead, you have to submit a nominal amount, called the margin. After closing your position, your profit or loss will depend upon the trade's full size.
Q4. What is the difference between a hot and cold wallet?
Cold wallets function without the internet. Thus, they store users' private keys offline. This wallet features the highest levels of security. On the other hand, hot wallets operate online. They offer quick transactions. However, hot wallets have a risk of a security breach.
Q5. How much money do I need to buy cryptos?
Different crypto exchanges ask for different requirements, depending on the cryptocurrency type you wish to buy. That said, you may be eligible to purchase a coin's functional shares at a minimal amount. However, ensure to check the exchange's fees before proceeding.
Before you go…
Disclaimer: Crypto products and NFTs are unregulated and can be highly risky. There may be no regulatory recourse for any loss from such transactions.
Mutual Fund investments are subject to market risks, read all scheme-related documents carefully.
This article has been prepared on the basis of internal data, publicly available information and other sources believed to be reliable. The information contained in this article is for general purposes only and not a complete disclosure of every material fact. It should not be construed as investment advice to any party. The article does not warrant the completeness or accuracy of the information, and disclaims all liabilities, losses and damages arising out of the use of this information. Readers shall be fully liable/responsible for any decision taken on the basis of this article.