A balanced fund is a relatively newer category of hybrid mutual funds. This open-ended scheme benefits from interests and stock price appreciation. It came to be known in 2017 after the reclassification of mutual funds by SEBI.
Keep reading this page to assess the balanced schemes in the market before you make an investment decision!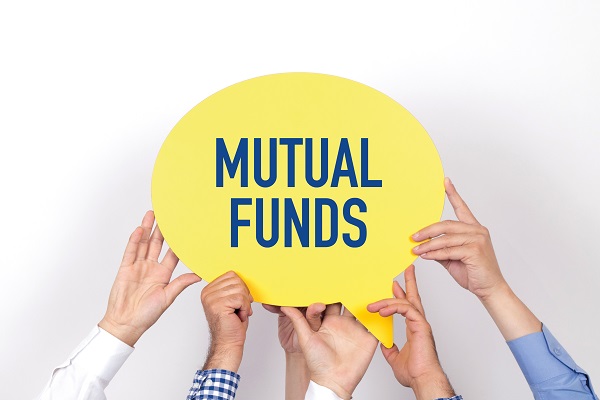 What Are Balanced Mutual Funds?
Balanced funds have the opportunity to invest in both debt and equity. As per SEBI norms, a hybrid fund can invest 40% to 60% of its corpus in debt and 40% to 60% in equity.
For instance, if the fund manager, Mr Kapoor, is bullish on stocks, he can invest 40% in debt and 60% in equity. If he is bearish on equity, he can invest 50% or 40% in equity and the remaining in debt. These schemes are not permitted to invest in arbitrage facilities.
Since Mr Kapoor has the freedom to move between debt and equity depending on his outlook, he will also book gains periodically to reorient the portfolio.
Benefits of Balanced Funds
Rebalancing asset allocation
There are situations when an equity market is overvalued compared to a debt market. In such times, a fund house has the liberty to shift across debt and equity and adjust the scheme's performance against market swings.
Risk mitigation
Investments in equity schemes attract higher risks than hybrid funds when the equity market falls heavily. The debt percentage in balanced funds helps managers reduce the equity component risk.
Diversification
Balanced mutual funds provide diversification under a single fund scheme. Managers can maintain a portfolio having various asset categories such as debt, equity and money market securities. Diversification across asset categories contributes to risk reduction and capital appreciation.
Protection from inflation
Hybrid schemes are popular for their distinct asset allocation, where the equity component offers better returns and the debt component provides regular income. Hence, these funds serve as a barrier against inflation.
Also read: Detailed Breakdown Of Aggressive Hybrid Mutual Funds In India
Who Should Invest in Balanced Funds?
Individuals with low-risk appetites, such as retirees, can choose hybrid schemes to balance out their returns and risks. Investors expecting medium capital appreciation from their investment can also consider these funds.
Equity schemes usually obey variable asset allocation as per market conditions. Balanced mutual funds follow the asset allocation rules of equity funds and never violate the mandated norms. That is why hybrid mutual schemes tend to generate higher yields from their equity proportion during the bullish market.
If you are looking for hybrid funds for fewer risks, take a look at Navi Equity Hybrid Fund. It invests primarily in stocks with at least a 25% allocation to FD-like instruments to generate steady returns in the long run. To invest, you can go to popular platforms such as Zerodha, Groww, Paytm Money and INDmoney and select Navi's mutual funds.
Taxation
The tax implications on hybrid mutual schemes are as follows:
a. Tax on debt-based balanced funds
Hybrid schemes having greater exposure to debt securities follow the taxation of debt funds.
When an investment is held for up to 3 years, capital tax on gains are added to the investor's annual income tax and taxed as per his/her tax slab. These profits are short-term capital gains (STCG).
If the holding period of fund units is more than 3 years, the tax on profits is 20% after indexation benefits. Such profits are long-term capital gains (LTCG).
b. Tax on equity-based balanced funds
Hybrid funds having greater exposure to equity tools obey the tax structure of equity schemes.
In case the fund units are held for up to 1 year, the tax applies to STCG at 15%.
When the fund units are held for more than 1 year, the tax is 10% on LTCG of above Rs. 1,00,000. Gains up to Rs. 1,00,000 are tax-exempt.
Also read: Open-ended Mutual Funds
Final Word
A fund house monitors the market conditions and allocates the investments of balanced mutual funds accordingly. If the market price is high, the manager invests a significant portion of assets in debt instruments. However, if the market price is low, the AMC invests more assets in equity. This means that after investment, the asset allocation alters as per market fluctuations.
Frequently Asked Questions
Q1. How to invest in balanced schemes?
Ans: If you want to invest in hybrid funds, follow the steps below:
Create an online account from an Asset Management Company
Complete KYC formalities
Put the necessary information as required
Select the fund which fulfils your financial goals and transfer the money
You can contact your bank branch if you wish to invest through SIP
Q2. What are debt funds?
Ans: Debt funds are mutual funds that invest in fixed-income instruments such as corporate bonds, debentures, government bonds, treasury bills and certificates of deposits. These options lower the risks related to the investment. There are many types of debt schemes such as liquid funds, fixed maturity funds, dynamic bond funds and overnight funds. 
Q3. What are equity funds?
Ans: Equity funds invest money in the shares of various companies. A fund house tries to maximise returns by spreading the investment across varying market capitalisations and different sectors. These schemes generally generate higher returns than debt funds and term deposits. 
Q4. What is SIP?
Ans: SIP (Systematic Investment Plan) refers to an investment mode in mutual funds in which an individual invests a fixed sum at regular intervals. An investor can select quarterly, yearly, half-yearly, or monthly intervals. It works based on the principles of compounding and rupee cost averaging.  
Q5. What are open-ended mutual fund schemes?
Ans: Open-ended funds do not possess lock-in periods. Investors can purchase and redeem scheme units whenever needed. There is no maximum limit of investment in these funds as these funds have no maximum limit on AUM (Assets under Management).
Before you go…
Looking for instant 🚀 personal loans 24*7 anywhere, anytime? Install the Navi app now!
Or, maybe you're looking to buy that house you've been eyeing 🏠 and you need a loan of up to Rs. 5 crores. Install the Navi app now and get your instant in-principle approval right away! Interest rates starting at 6.46% p.a.
How about an affordable health insurance policy 👨‍⚕️ starting at a monthly premium of just Rs. 241? Install the Navi app and get your policy in under 2 minutes
Instead, want to put your savings into action and kick-start your investment journey 💸 But don't have time to do research. Invest now with Navi Nifty 50 Index Fund, sit back, and earn from the top 50 companies.
Disclaimer: Mutual Fund investments are subject to market risks, read all scheme-related documents carefully.