Every now and then, each one of us faces a financial compulsion that persuades us to seek a loan on an urgent basis. Be it any medical emergency, child education, marriage expenses, home renovation, or business expansion, loan options like instant Rs. 5 Lakh loan will help you in these situations.
This post takes you through the process of applying and getting an instant Rs. 5 lakh loan easily. Keep reading!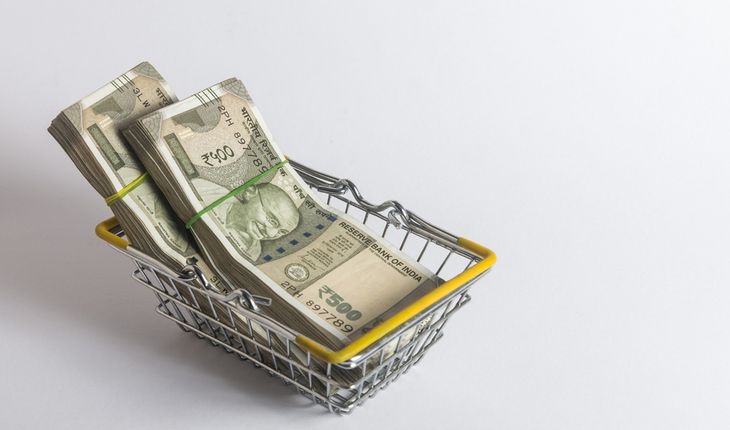 5 Simple Steps To Apply for ₹5 Lakh Loan
We are one of the few loan processing apps that offer instant 5 lakh loans quickly. At Navi, you just need to follow these 5 easy steps to get your personal loan approved in no time:
Download the Navi app

Click on "Apply" once the app is installed

Fill in your necessary details like:

Name

Age

Marital status

Address

In the next window, fill in your income and employment detail

And lastly, provide your PAN details and click on "Submit Application"
After you submit your application, it will be processed internally, the CIBIL score will be checked, and if everything seems fine, you can get the instant 5 Lakh loan in a matter of minutes.
Also read: How To Apply For Personal Loan For Salaried Employees In India
Features and Benefits of availing 5 Lakh Personal Loan
Here are a few salient features of instant 5 Lakh loan disbursal by Navi:
Collateral free: Navi provides a personal loan of 5 Lakh without any collateral.

Instant approval: With our AI-based loan processing mechanism, your instant 5 lakh loan amount will be approved in under 20 minutes.

Dynamic credit model: We use AI-based technology to assess borrowers' creditworthiness if the CIBIL score is low.

Hassle-free management: With the Navi app, you can check account statements, EMI payments, and any other information in a unified dashboard.

Paperless in the true sense: Starting from application to approval, there is no need to upload any single document.

Flexible repayment: We offer an agile

loan repayment tenure. You can choose the time duration of the repayments which range from 12 months

up to 60 months, depending on the borrower's convenience.

Easy

disbursal

: Once all the requisites of the loan processing are fulfilled and approved, the amount will be credited into the designated account. The EMI repayments can also occur from the same account, eliminating the need to pay using internet banking or check.
Eligibility for Instant ₹5 Lakh Personal Loan
| | |
| --- | --- |
| Age | 18 – 65 years; might vary in some cases. |
| Income | Must have a steady income source; Minimum income will vary as per loan amount. |
| Occupation | Both self-employed and salaried employees are eligible for a loan. |
| Interest Rates | Depends on the loan amount, duration, and lender's convenience |
| Credit Score | For availing instant 5 lakh loan at Navi, you should at least have a credit score of 650 |
Also read: 4 Factors That Can Influence Your Credit Score
Documents Required To avail ₹5 Lakh Loan
In general, whenever you apply for a personal loan, the lender will ask for a whole set of documents, including bank statements, salary slips, address details, and many other forms. However, the Navi app offers a 5 Lakh personal loan with the minimum amount of documents. You just need to enter 3 things:
PAN Card number

Aadhar Card number

Portrait/Selfie
Once you enter these details, our AI-based system will automatically redirect you to the sanctioning page. Of course, there is a minimum eligibility requirement. You can redeem the instant 5 Lakh loan within 20 minutes. You can easily check your monthly EMI amount and other loan-related numbers using the Navi loan EMI calculator.
Final Word
If you are in need of Rs. 5 lakh urgently for any purpose, you can get an instant personal loan. From a medical emergency to marriage, a Rs. 5 lakh loan can take care of a major financial burden. Download the Navi app on Android or iOS to get instant loan disbursal directly to your account now!
FAQs on Rs.5 Lakh Instant Personal Loan
Q1. Can I get a lower interest rate on Rs.5 lakh personal loan?
Ans: Lenders offer the final interest rate based on several parameters, including your credit score, repayment capacity and monthly income, to name a few. If you have a credit score above 750, you may enjoy preferential or lower interest rates on your Rs.5 lakh personal loan.
Q2. How much EMI can I get for a loan of 5 Lakh?
Ans: The EMI of a loan is dependent on the tenure and interest rate of the loan amount. You can calculate the EMI of your instant 5 Lakh loan using the EMI calculator at Navi.
Q3. Can I avail Rs.5 lakh personal loan without income proof?
Ans: With app-based, tech-driven financial services like Navi, you won't need to furnish income proof. However, traditional banks may ask for income proof in the form of salary slips or bank statements. So, check with your lender before applying for a personal loan.
Q4. What are the factors that can affect my 5 Lakh personal loan EMI?
Ans: Your EMI depends on multiple factors like loan amount and tenure. If it's a short-term loan, your EMIs could be on the higher side. However, for short-term loans, you will be saving more on interest, which may help you repay your loan quickly. For longer tenures, your EMIs will be less, but you will be paying more toward interest.
Before you go…
Looking for instant 🚀 personal loans 24*7 anywhere, anytime? Install the Navi app on

Android

or

iOS

now!

Or, maybe you're looking to buy that house you've been eyeing 🏠 and you need a loan of up to Rs. 10 crores

. Install the Navi app on Android or iOS now and get instant in-principle approval right away! Interest rates starting at 6.71% p.a.
How about an affordable health insurance policy 👨‍⚕️ starting at a monthly premium of just Rs. 241? Install the Navi app on Android or iOS now and get your policy in

under 2 minutes.

Instead, want to put your savings into action and kick-start your investment journey 💸 But don't have time to do research. Invest now with

Navi Nifty 50 Index Fund

, sit back, and earn from the top 50 companies.