Financial emergencies or obligations might arise at any time. If the amount needed to meet the emergencies or obligations is low, you can use your savings. However, if the amount required is considerable, like Rs.1 lakh and above, your savings might prove insufficient. In that case, availing of a personal loan becomes the best solution. An instant 1 lakh loan is available in the market in the form of a personal loan. Personal loans are multipurpose loans that you can avail yourself of for different financial needs. The loan gives instant funds and also requires a simple application process thereby giving you funds easily.
Navi offers personal loans up to Rs. 20 lakh. You can download the Navi app and apply for an instant loan of 1 lakh whenever you need it and repay the same with flexible EMI options up to 72 months.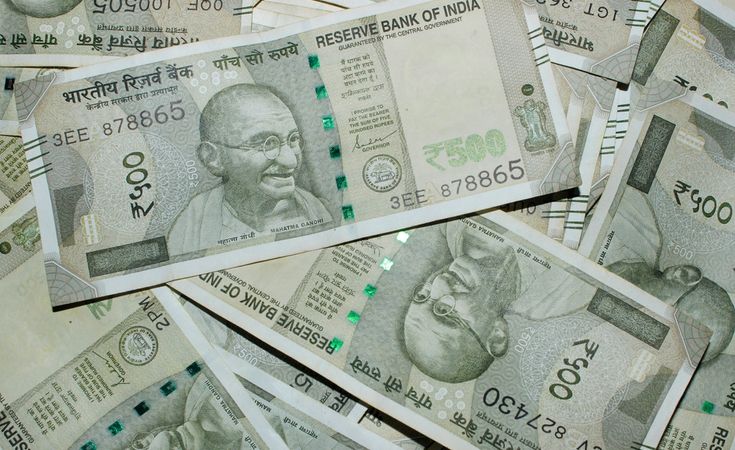 Features and Benefits of 1 lakh Loan
Here are some of the benefits of Rs.1 lakh personal loan–
Instant Approval
Get your Rs.1 lakh loan approved in minutes once you meet the eligibility criteria. Upon successful verification, which hardly takes a few minutes, your 1 lakh personal loan will be disbursed almost instantly to your bank account. Pro tip: Keep your Aadhaar and PAN card handy to experience a hassle-free application process.
Flexible repayment
Take an instant personal loan of Rs.1 lakh and enjoy flexible repayment tenure up to 72 months. Pro tip: The shorter your repayment tenure is, the lesser you have to pay towards interest.
Collateral-free unsecured loans
No collateral or security is required to avail of an instant loan of Rs.1 lakh. The loan is issued based on your income and eligibility.
Minimal documentation
No lengthy paperwork required to avail of Rs.1 lakh instant loan. Only your primary IDs like Aadhaar and PAN would do.
Easy EMI calculation
You could calculate the EMI on your Rs.1 lakh loan in a few easy steps. Just use an online EMI calculator and fill in basic details like the loan amount (Rs.1 lakh) . In this case, interest rate and tenure. If you want to know the overall cost of the loan, you could include the processing fee (if applicable) too. Once you have entered the data, you would be able to check your EMI obligations.
Bank and NBFC Interest Rate for Rs.1 lakh Loan [2022]
Refer to the table below for the latest Rs.1 lakh personal loan interest rates:
| | | |
| --- | --- | --- |
| Banks/NBFCs | Interest Rate (p.a.) | Processing Fee |
| Navi Personal Loan | 9.90% onward | Check with the lender |
| HDFC | 10.50% onward | Up to 2.5% |
| Yes Bank | 13.99% onward | Up to 2.5% |
| Kotak Mahindra | 10.25% onward | Up to 2.5% |
| Axis Bank | 12.50% onward | Check with the lender |
| IndusInd Bank | 11% onward | 2.5% and above |
| IDFC FIRST | 12% onward | Up to 3.5% |
| Home Credit | 19% onward | Up to 5% |
| Aditya Birla Capital | 14% onward | Up to 2% |
| IIFL | 24% | 2% onward |
Disclaimer: Note that this table is for educational purposes only and the final rate offered is solely at the concerned lender's discretion. Navi doesn't take responsibility for any interest rate changes that may occur in the due course of time.
Eligibility Criteria for Rs. 1 lakh Loan
A list of eligibility parameters is specified by lenders before they sanction a loan. Navi, however, does not have any set eligibility criteria. It approves loans using a technology-driven model. You can find out the loan amount you are eligible to avail of through the Navi app.
In other cases, however, to get a 1 lakh instant loan, you need to fulfil the following criteria –
| | |
| --- | --- |
| Loan application age | The minimum age to apply for the loan can start between 18 years to 25 years depending on the lender. The maximum loan application age is restricted to 65 years usually |
| Credit score | A credit score of 750 and above is needed for the loan to be sanctioned |
| Occupation | The applicant should either be a self-employed individual or a salaried employee |
| Income | The applicant should earn a minimum monthly income as specified by the lender |
Also read: How to improve your Credit score: 11 guaranteed ways
Documents Required for Instant 1 Lakh Loan
While a set of documents are needed for the lender to approve your loan, Navi does not need any documents. All you need to do is click your selfie and enter the numbers of your PAN and Aadhaar cards and your loan would be sanctioned.
For other lenders, however, to apply for an instant 1 lakh loan the following documents would be needed –
Proof of identity can be your Aadhaar card, PAN Card, Voter's ID card, passport, etc.
Proof of age can be your birth certificate, PAN Card, Aadhaar Card, Voter's ID card, passport, etc.
Proof of address can be your utility bills, Aadhaar card, passport, Voter's ID card, etc.
Proof of income can be the salary slips of salaried individuals and financial statements of self-employed individuals
Recent coloured photographs
With Navi, you would need only your Aadhaar and PAN number to avail of Rs.1 lakh loan.
Also read: Everything you need to know about loan overdue
How to Calculate EMI for Rs.1 lakh Loan
You can use an online personal loan EMI calculator to check EMI. All you need to do is enter the loan amount, tenure and interest rate to check your monthly repayment obligations. Let's understand this with an example:
Let's say you have taken a loan of Rs.1 lakh for a tenure of 5 years. The interest rate charged is 9.9%. Upon calculation, your EMI would be Rs.2,531.
Here's a detailed breakdown of your repayment details (yearly)
| | | | | |
| --- | --- | --- | --- | --- |
| Year | Principal Paid | Interest Paid | Total Payment | Outstanding Loan Balance |
| 2022 | Rs.14,052 | Rs.6,199 | Rs.20,251 | Rs.85,948 |
| 2023 | Rs.22,887 | Rs.7,489 | Rs.30,376 | Rs.63,059 |
| 2024 | Rs.25,260 | Rs.5,118 | Rs.30,378 | Rs.37,798 |
| 2025 | Rs.27,879 | Rs.2,500 | Rs.30,379 | Rs.9,920 |
| 2026 | Rs.9,921 | Rs.206 | Rs.10,127 | Rs.0 |
This table is for illustrative purposes only.
How to Apply for Rs.1 Lakh Loan with Navi
Here are the steps using which you can get an instant personal loan of 1 lakh through Navi –
Download the Navi app from Google PlayStore or App Store
Enter your mobile number to get OTP
Fill in your basic details – Name, DOB, PAN, Employment Type, Profession and Total Monthly Income
Check loan offer
Select loan amount and tenure
Link your bank account
Get funds instantly transferred to your bank account
Also read: How to apply for low salary personal loan: Eligibility criteria & things to consider
FAQs on Rs.1 Lakh Instant Personal Loan
Q1. How to repay the instant loan of 1 lakh that I avail myself of through Navi?
Ans: The repayment of the loan is done through EMIs (Equated Monthly Instalments). Each EMI is payable monthly throughout the repayment tenure and contains the principal as well as the interest on the loan.
Q2. In which cities are Navi's loans available?
Ans: Navi's loans are available throughout India. You just have to download the Navi app and apply for the loan wherever you are.
Q3. What will happen if I default on the loan?
Ans: If you default on the loan the interest would keep on accumulating and the outstanding loan amount would increase. You might be charged a penalty fee and your credit score would also be hampered.
Q4. What is the foreclosure fee for Rs.1 lakh loan?
Ans: The charges may vary from lender to lender. However, Navi doesn't charge any foreclosure fee in case you decide to prepay the entire loan amount.
Q5. What is personal loan moratorium?
Ans: A moratorium period is the time during a loan term when the borrower is not required to make any repayment. During the pandemic, the RBI asked lenders to offer a moratorium period of up to 6 month.
Before you go…