A focused equity fund is a mutual fund that invests in a finite number of stocks. According to SEBI guidelines, these equity funds can invest in up to 30 stocks. However, fund managers of these mutual fund schemes can allocate the investment corpus to any market segment, for example, small-cap, mid-cap and large-cap.
If you want a detailed assessment of focused equity funds, keep reading!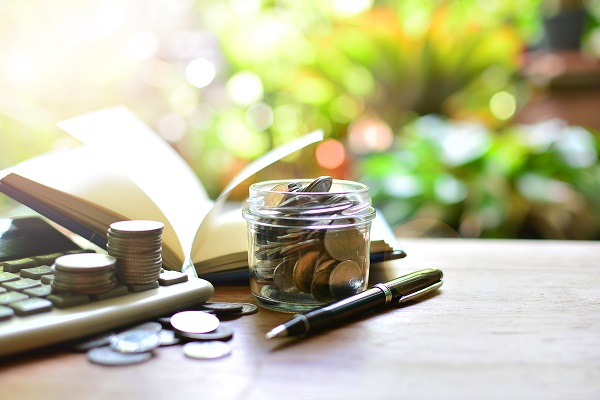 What Is a Focused Equity Fund?
A focused equity fund is an equity mutual fund in which fund managers need to invest a minimum of 65% of total assets in equity-related instruments and equity. These schemes choose fewer sectors and thus showcase limited variation. They mostly include 20-30 entities or less which perform well in the market.
The objective of these mutual funds is to invest in top-performing stocks that can yield maximum returns for investors.
Also Read – https://navi.com/blog/best-mid-cap-mutual-funds/
Benefits of Focused Equity Funds
A focused fund has the following advantages to look forward to:
Well researched investments
Experienced fund managers thoroughly research to select companies with high return-generating capabilities. The detailed analysis of the companies benefits investors to a great extent.
Mitigates portfolio volatility
With the concentration of investment in the shares of selective companies, the fund house reduces the portfolio volatility. The fund also achieves an optimal diversification in portfolios. This is because it has the flexibility to invest in small-cap, mid-cap, and large-cap stocks, and can be unbiased to any specific industry or sector.
High returns
Since focused equity funds have a highly-concentrated portfolio comprising not more than 30 stocks, they have the potential to generate substantial wealth over the long term. Accordingly, these schemes are suitable for investors who are seeking long-term capital appreciation.
Who Should Invest in a Focused Fund?
Focused equity funds are ideal for investors with a high-risk appetite. Despite the risks involved, these funds have the potential to fetch favourable returns in the future. Individuals who want to invest in equity with the objective of long-term wealth creation can consider allocating their funds to focused equity schemes. In addition, investors looking for a concentrated yet diversified equity portfolio can select these funds.
Things to Consider Before Investing in Focused Funds
Remember the following points before investing in focused funds:
Portfolio constituents
Experience of the fund manager
The expense ratio of the fund
Scheme's past performance
Exit load of the scheme
Investment mode (SIP or lump sum)
Type of plan (Direct or regular)
Also Read – https://navi.com/blog/hedge-fund-vs-mutual-fund/
In case you want a more diversified portfolio, you can choose some other types of equity funds, like the Navi Large Cap Equity Fund, which invests in India's top 100 companies in relation to market capitalisation.
You can start investing in any of the different options available through platforms like Kuvera, Groww, INDmoney, Zerodha and Paytm Money.
Tax on Focused Funds
The taxation of a focused fund is the same as that of other equity-oriented mutual fund schemes. Go through the tax implications below:
When long-term capital gains (LTCG) exceed Rs. 1,00,000 in a given year, the rate of tax is 10%. In this case, the minimum holding period of the fund units is 1 year.
In case fund units are sold before 1 year, investors earn short-term capital gains (STCG). The tax rate is 15% for such gains.
Final Word
Focused equity funds hold a comparatively small number of stocks, concentrated within a few sectors. These funds facilitate a precise exposure to the equity market and follow the "look for quality" concept. An individual who is confident about the performance of certain sectors can choose to invest in these funds for maximising portfolio returns in the long run.
Frequently Asked Questions
Q1. Can a first-time investor choose focused funds?
Ans: A first-time investor can consider a focused equity fund if he/she wants equity exposure. Note that investors do not need to take the buy-and-sell decisions. Moreover, they do not have to track the market. Fund managers of the schemes take all the investment decisions, keeping in mind the fund's objective and SEBI's regulations. 
Q2. Can individuals get tax deductions by investing in focused funds?
Ans: No, an individual is not eligible for tax benefits with regard to his/her investment in a focused fund. In case investors are looking to save taxes by investing in mutual funds, they can consider investing in the Equity Linked Savings Scheme (ELSS).  As per section 80C of the Income Tax Act, 1961 one will be eligible for a tax deduction of Rs. 1.5 lakh (maximum).  
Q3. How is Flexi cap funds different from focused equity funds?
Ans: A focused equity scheme can invest in only 30 stocks (maximum), while Flexi cap equity funds have no restrictions on the number of stocks in the portfolio. A fund manager of a focused fund handpicks stocks with the best return potential. That said, a Flexi cap fund distributes its portfolio weightage across companies of different sectors, irrespective of the market capitalisation.
Q4. What is the meaning of expense ratio?
Ans: The expense ratio refers to the annual maintenance fee that a fund house levies on investors. The main purpose of charging the expense ratio is to cover the cost of operations. The expenses incurred for running the operations of the fund include advisor and auditor fees, advertising costs, administrative costs, and more.   
Q5. What is NAV?
Ans: Net Asset Value (NAV) denotes the performance of a mutual fund scheme. You can calculate NAV by dividing the mutual fund scheme's market value (inclusive of all securities) by the scheme's total number of units on a particular day.
You can calculate it by using this formula:
Net Asset Value = (Overall Assets – Overall Expenses – Overall Liabilities)/Total number of Units
Before you go…
Looking for instant 🚀 personal loans 24*7 anywhere, anytime? Install the Navi app now!
Or, maybe you're looking to buy that house you've been eyeing 🏠 and you need a loan of up to Rs. 5 crores. Install the Navi app now and get your instant in-principle approval right away! Interest rates starting at 6.40% p.a.
How about an affordable health insurance policy 👨‍⚕️ starting at a monthly premium of just Rs. 241? Install the Navi app and get your policy in under 2 minutes
Instead, want to put your savings into action and kick-start your investment journey 💸 But don't have time to do research. Invest now with Navi Nifty 50 Index Fund, sit back, and earn from the top 50 companies.
Disclaimer: Mutual Fund investments are subject to market risks, read all scheme-related documents carefully.