Financial emergencies don't warn us before coming to our doorstep. However, to ensure stress-free life during such unprecedented situations, proper financial planning is important. This is where emergency funds come in the picture.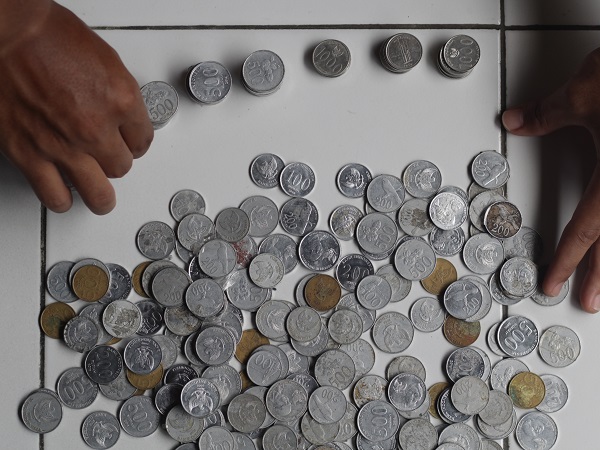 What is an emergency fund?
Life takes unexpected turns and those turns lead us to a situation of emergency. Emergency funds would help you when you have a sudden drop in your financial curve and you need money urgently. Instead of burdening yourself with debt, you can utilize emergency funds to sail through any financial crisis. We tend to be tense about money all the time. There's nothing called enough money, we always want a proper savings to lay back on during our tough times and emergency funds help achieve that.
How much to save for an emergency fund?
How much to save for emergency funds is actually subjective because expenses vary from person to person. A person might be the only earning member of a family or might have debts so on and so forth but as mentioned earlier, emergency funds should at least have enough money to cover three to six months of your expenses. It should ideally be more or less equivalent to your monthly income such that it covers all your important expenses easily.
How to arrive at an amount?
The simplest way to do this is to include all necessary expenses which have to be incurred irrespective of the situation you are in. For example- monthly groceries, bills, rent, EMI etc. and add up. Make sure to include only those expenses that are extremely important in terms of need and not want. After adding up all the expenses, you will reach a monthly estimate and then you can think about how to go about it.
How to Build an Emergency Fund
We are living in a pandemic. Job losses and medical crises are rampant. In such a situation, emergency funds can be the friend you need. Here's how you can build an emergency fund to have a financially stable 2022.
Following are a few steps to get you started –
Step 1 
Save some money every month by setting a monthly goal for yourself. This can help you with a good start to meet your actual target.
Step 2
Use your existing assets wisely. If there is any extra cash from any income source with you and it's not meant to fulfil a certain goal, introduce it to your emergency fund. For example – you received some festival bonus or some cash in the form of a gift, use a part of it and save the rest. This could help you use the money in a proper way without spending it unnecessarily. 
Step 3
Now that you are a bit sorted about the expenses in the emergency fund, it is highly suggested that you create a separate account for your savings and make a promise to yourself that you will not withdraw a single penny until you reach your target. This should ideally be a savings bank account.
The above steps might not be enough to fulfil your target, read on to know more about how you can achieve the goal.
Investments
Emergency funds should ideally be easily accessible in times of need because that's what it is meant for. It totally depends on the type of crisis the fund is meant for. Let's see what can be an effective investment option.
Types of investment to consider for emergency funds 
Other than saving a part of the money in a savings bank account, one can also opt for short term deposits or liquid mutual funds. These two investment options are very efficient in terms of liquidity because you can redeem your money easily and the best part about them is that the risk is minimal. The best advantage of liquid funds is that they do not need to fulfil a minimum amount to start and it does not have any kind of charges involved in case of early withdrawal. 
It is advised to go for investment options which have lesser risk involved
Effective ways to manage an emergency fund
The ideal way to manage an emergency fund is to plan a mixed model which involves all three components of an emergency fund, cash, bank deposits and investments. Distribute your money wisely in three different channels and set up a goal. It is suggested that you should invest more of it and keep the rest in cash and bank deposits in equal ratios.
Final Word
Emergency funds should be highly liquid such that it is easily accessible in times of need.
Saving money is not that difficult if we have the will to do so. It is a good practice which we should imbibe in ourselves because a good amount of savings can help us and our family survive difficult and unexpected situations.
Before you go…
Looking for instant 🚀 personal loans 24*7 anywhere, anytime? Install the Navi app now!
Or, maybe you're looking to buy that house you've been eyeing 🏠 and you need a loan of up to Rs. 10 crores. Install the Navi app now and get your instant in-principle approval right away! Interest rates starting at 6.46% p.a.
How about an affordable health insurance policy 👨‍⚕️ starting at a monthly premium of just Rs. 241? Install the Navi app and get your policy in under 2 minutes
Instead, want to put your savings into action and kick-start your investment journey 💸 But don't have time to do research. Invest now with Navi Nifty 50 Index Fund, sit back, and earn from the top 50 companies.
Mutual Fund investments are subject to market risks, read all scheme-related documents carefully.