Retirement mutual funds are open-ended retirement schemes with a lock-in period of 5 years or till retirement age. These are ideal for investors looking for a comprehensive solution that ensures steady returns after retirement.
Should you invest in a retirement mutual fund?
Before you decide, know how retirement mutual funds work, benefits, tax and if you should invest in them. Read on!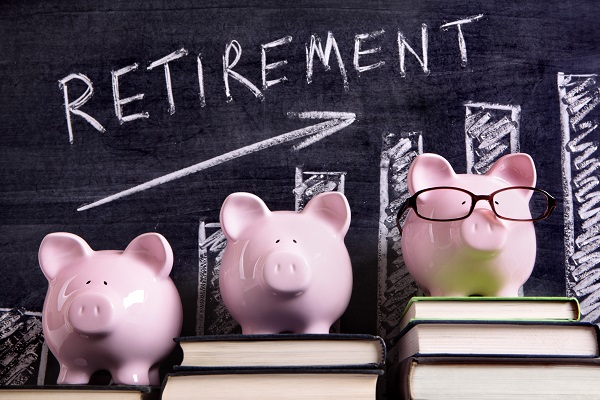 How Do Retirement Mutual Funds Work?
Retirement mutual funds invest primarily in safe investment options such as government securities that protect the capital from market fluctuations. These schemes also invest in equity and various debt instruments so that the investment grows over time. Income from capital gains and interests adds to the investment resulting in a sizeable corpus.
Many mutual fund houses offer dedicated retirement schemes. These are beneficial for inexperienced investors and those without much knowledge about investments. The mandatory lock-in period ensures a disciplined investment as you cannot exit the scheme in case of a slight market correction.
Who can Invest in Retirement Mutual Funds?
Young investors can invest in such schemes to start accumulating funds for their retirement early.
Conservative investors can also invest in retirement mutual funds focusing solely on debt securities.
Investors lacking the time and knowledge to build their retirement portfolio will benefit from these funds.
However, investors with a basic knowledge of mutual funds will want to directly choose the right combination of investments for their portfolio. So, if you are a young investor with a high risk-appetite, pure equity funds, such as the Navi Large Cap Equity Fund will help you accumulate wealth over time. It invests primarily in top companies of India and can offer more stable returns compared to other equity funds. Visit Navi Mutual Fund and start investing to fulfil your financial objectives.
Also Read: 14 Best-Performing Retirement Mutual Funds
Benefits of Investing in Retirement Mutual Funds
Higher Liquidity: Compared to traditional retirement schemes, retirement mutual funds are more liquid. Depending on the fund house and investment option, investors can partially or completely withdraw their funds.
Long-Term Savings: As investors remain invested for a long time, these funds help to accumulate a considerable sum over time. Interest income and capital gains of such funds add to the investment, resulting in more returns.
Low-Risk Investments: Retirement mutual funds are among the safest investment options due to their allocation towards low-risk securities. Risk-averse investors can choose to invest in only government securities to minimise their risk further.
Taxability of Retirement Mutual Funds
Investors need to be aware that returns from these investments are taxable. Capital gains upon redemption of retirement funds are subject to taxes depending on the holding period and equity/debt portion of the investment. If the fund's portfolio has over 65% equity exposure, it is taxed as an equity fund. Otherwise, it is taxed in a similar manner to debt funds.
For equity-oriented funds and a holding period of less than 12 months, Short-Term Capital Gains (STCG) taxes are applicable at 15%. For a holding period over 12 months, Long-Term Capital Gains (LTCG) are taxed at a 10% rate.
STCG tax for debt funds is applicable for a holding period of less than 3 years. The short term capital gains are added to the investor's income and taxed as per their income tax slab rates. For a holding period over 3 years, LTCG is taxed at a flat 20% rate with the benefit of indexation.
Things to Consider before Investing in Retirement Funds
Financial Goals: Investors looking to build a retirement corpus need to invest in a disciplined manner. It is important for them to check if the fund's investment objectives align with their financial goals.
Investment Horizon: Since retirement funds come with a lock-in period of five years, investors need to have a long-term investment horizon to invest in these funds. A longer investment period gives the fund potential to earn considerable returns.
Risk Appetite: Retirement funds usually invest in low-risk securities though some of them can invest more in equity. Investors should carefully check their investment portfolio to know the potential risks.
Returns: Unlike traditional retirement schemes, mutual funds do not offer guaranteed returns. However, a longer investment horizon typically generates high returns. You can also check the fund's past performance over a long time to get an idea about what returns it may generate.
Expense Ratio: The fund houses charge a percentage of a fund's assets as an expense ratio to manage funds of investors. Investors may want to pick funds charging lower expense ratios to save more on their returns.
Investment Modes: Investors can invest via lump sum to allocate a large sum of money at once. The other option is to invest through a Systematic Investment Plan (SIP) to take advantage of rupee cost averaging.
Also Read: How To Invest In Systematic Investment Plans (SIPs) Online?
Final Word
Retirement mutual funds invest in a mix of equity and debt securities to accumulate enough funds for retirement. Before selecting the best retirement funds, you may want to calculate your ideal retirement corpus and check the above-mentioned factors.
FAQs on Retirement Mutual Funds
1. What are the benefits of the lock-in period in retirement funds?
The lock-in period of retirement funds is helpful for investors who are likely to panic during the slightest correction of the markets. The mandatory lock-in period helps investors weather market cycles, making sure that investors stay disciplined with their investments. 
 2. How can you get an estimate of your retirement corpus?
Follow the given steps to get an estimate of your retirement corpus:
A. Calculate your fixed and variable expenses
B. Include all sources of income after retirement
C. Make a rough estimate of how much money you will need
D. Adjust this against expected inflation
3.  What are solution-oriented mutual funds?
These are close-ended mutual funds with a lock-in period of five years suitable for investors with a long-term investment objective. There are two types of solution-oriented mutual funds in India- retirement funds and children's funds.
4. What are the benefits of investing in retirement funds via SIPs?
Most people prefer SIP to invest in these funds as it helps to accumulate wealth by investing a small amount over a long time. They are suitable for new investors as they help develop a habit of investing regularly. Moreover, investors save money on purchasing fund units due to rupee cost averaging. 
5. How much risk should I take when investing in retirement funds?
Risk tolerance differs from one investor to another, and there are no fixed rules for balancing risks and returns. Someone who is approaching retirement often tends to invest in low-risk funds, while younger investors may take a more aggressive approach.
Before you go…
Looking for instant 🚀 personal loans 24*7 anywhere, anytime? Install the Navi app on Android or iOS now!
Or, maybe you're looking to buy that house you've been eyeing 🏠 and you need a loan of up to Rs. 10 crores. Install the Navi app on Android or iOS now and get instant in-principle approval right away! Interest rates starting at 6.71% p.a.
How about an affordable health insurance policy 👨‍⚕️ starting at a monthly premium of just Rs. 241? Install the Navi app on Android or iOS now and get your policy in under 2 minutes.
Instead, want to put your savings into action and kick-start your investment journey 💸 But don't have time to do research. Invest now with Navi Nifty 50 Index Fund, sit back, and earn from the top 50 companies.