Mutual funds have gained extreme popularity lately due to the host of benefits it brings along. However, individuals have a general misconception that mutual fund investments require a huge quantum of money. That is not true; you can start with a minimum investment in mutual funds and gradually scale up the investment as your income grows.
Read on to know the minimum investment amount for mutual funds.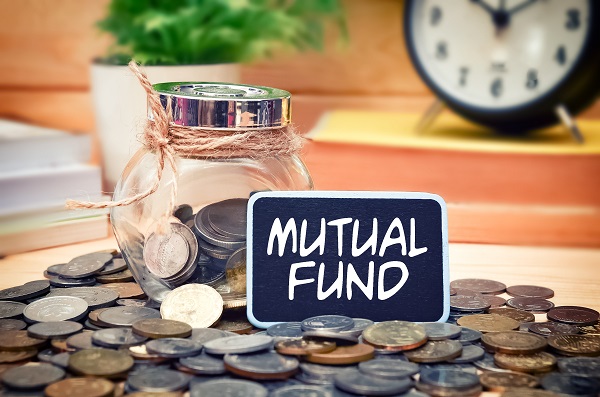 What is Minimum Investment in Mutual Funds?
The minimum investment is the smallest number of units an investor can purchase when investing in a particular mutual fund scheme. Oftentimes, some funds may require a minimum investment amount to ensure enough AUM (assets under management). Meaning, that individuals cannot invest any amount they want. 
Fund houses set these minimum amounts to keep short-term trades from influencing the fund's daily management and cash flow. The minimum investment amount is decided by considering the type of fund and its objective.
What is the Minimum Amount Required to Invest in Mutual Funds?
The minimum investment amount in mutual funds varies from fund to fund. However, there are a few basic practices that funds follow. Here's a quick look at the minimum investment amount required for mutual funds:
For new fund offers (NFOs), AMC generally fixes the minimum investment amount at Rs. 5,000. This is the standard in most cases. However, the minimum investment is on the higher side for debt funds.
For lump-sum investments, some mutual funds require a minimum investment amount of Rs. 100 only. Earlier, most mutual fund schemes required investors to allocate at least Rs. 500 – Rs. 5,000 as a lump-sum amount.
For SIPs, the minimum investment amount can be as low as Rs. 500. Some funds also offer a minimum investment amount of Rs. 100 for SIPs.
What Are SIP and Lump-Sum Investments?
Typically, there are two ways to invest in mutual funds – lump sum and systematic investment plan (SIP). SIP is the periodic investment of a fixed amount at regular intervals, for example, monthly, semi-annually, and quarterly. On the other hand, lump sum is a one-time investment; an investor allocates the entire amount to a mutual fund scheme in one go.
Both these methods feature their own set of pros and cons. However, the SIP route allows investors to carry out a minimum investment in mutual funds, and that too, at regular intervals.
That said, if you have a small but regular monthly income, you can consider SIP as the most suitable option. Alternatively, investors with higher risk tolerance and a relatively higher investment amount can consider investing in mutual funds via the lump sum route.
Also Read: Top 8 SIP Plans To Invest in India In 2022
What Is the Ideal Amount to Invest in Mutual Funds?
You need to consider a lot of factors to decide the ideal mutual fund investment amount. Ideally, an investor must evaluate his/her investment objective, investment horizon, expenses and income to decide the investment amount.
To arrive at the ideal amount, you must prioritise your goals. After that, estimate how much your goals will cost you. While preparing a budget, remember first to invest and then spend the remaining amount. This will help you plan your finances in a better way and enable you to cut down on unnecessary expenses.
Moreover, you can increase your investments as your income increases. This will help you in meeting your long-term goals faster.
Also Read: 10 Best Mutual Funds To Invest In India with High Return [2022]
Things to Consider Before Investing in Mutual Funds
Here are a few factors you should consider before investing in mutual funds:
Before deciding the investment amount, you need to know your financial goals. Make sure that your investment objective is in line with that of a mutual fund scheme that you are willing to choose.
The expense ratio is a yearly fee that an AMC imposes on investors to cover a fund's operating expenses. This annual charge directly impacts the returns you earn from a particular investment. Thus, choosing a mutual fund that features a lower expense ratio is crucial.
Conducting a comprehensive risk analysis is crucial before investing in a mutual fund scheme. If you have a high risk appetite, you can consider lump sum investments. On the flip side, you might consider SIPs if your risk appetite is low.
Past Performance of the Fund
A fund's past performance should be one of the primary factors to consider before investing in mutual funds. This factor plays a confirmatory role during the fund selection process. However, you should note that a scheme's historical performance cannot decide its future performance.
A direct plan does not involve an intermediary as it is provided directly by the fund house. Meanwhile, regular plans involve a third-party agent (distributor/broker), who gets commission from the AMC. Thus, a regular plan features a higher expense ratio than a direct plan. So, before investing in mutual funds, make sure to choose the plan wisely.
Navi offers various mutual fund schemes to fulfil your investment goals. Visit Navi Mutual Fund to explore the different options. Once you choose a fund, you can start investing with an amount as low as Rs. 500.
Mutual Fund investments are subject to market risks, read all scheme-related documents carefully.
Final Word
Mutual funds can offer substantial returns if one remains invested for the long term. Determining the ideal minimum investment amount in mutual funds will allow investors to plan their long-term investments without facing any financial pressure.
FAQs
Can the minimum investment amount go down from here?
It might be possible for the minimum investment amount to decrease further in the coming years. Evidently, some funds offer daily and weekly SIPs. Here, the investment requirements are generally low. Meanwhile, fund houses tap into the rural settings to provide micro-SIPs.
What are a few benefits of lump sum investment?
During market lows, a lump-sum investment can garner considerable returns, if you invest at the right time. A few other benefits of lump-sum investment are —
Substantial returns for the long-term
It can help meet specific long-term financial goals
This investment requires a one-time payment
Can I start investing with just Rs. 100?
Yes, Systematic Investment Plans (SIPs) allows investors to allocate money in small amounts rather than investing a substantial amount. So, you can start investing in a SIP with just Rs. 100. Fund houses have introduced this scheme to tap into the larger market and make mutual fund investments accessible to all.
Is it possible to invest in daily SIP?
Yes, nowadays, there are many fund houses allowing daily SIP investments. This is a disciplined way of mutual fund investment and follows the basic principles of regular investment. Additionally, you do not need to start with a large investment amount.
What are the advantages of investing via SIPs?
SIPs allow you to invest a fixed amount at regular intervals. This comes with the benefit of rupee cost averaging, which reduces, which allows you to buy more units when the market is down, and fewer units when the market is up. Additionally, SIPs feature lower transaction costs and flexibility. You can decrease or increase the SIP amount at your convenience.
Before you go…
Looking for instant 🚀 personal loans 24*7 anywhere, anytime? Install the Navi app on Android or iOS now!
Or, maybe you're looking to buy that house you've been eyeing 🏠 and you need a loan of up to Rs. 10 crores. Install the Navi app on Android or iOS now and get instant in-principle approval right away! Interest rates starting at 6.46% p.a.
How about an affordable health insurance policy 👨‍⚕️ starting at a monthly premium of just Rs. 241? Install the Navi app on Android or iOS now and get your policy in under 2 minutes.
Instead, want to put your savings into action and kick-start your investment journey 💸 But don't have time to do research. Invest now with Navi Nifty 50 Index Fund, sit back, and earn from the top 50 companies.