Mr. Bhansal plans to secure a personal loan from a reputed financial institution but has concerns over his low credit score.
In this situation, can he opt for loans without a credit check?
The answer is Yes. Credit scores determine a borrower's ability to repay the loan amount within the repayment tenure. Generally, lenders check the credit score before sanctioning a loan amount. Nevertheless, like Mr. Bhansal, you can get a no credit check loan from several financial lenders.
Apply for a low credit score loan now. However, you might want to consider knowing more about this product before that.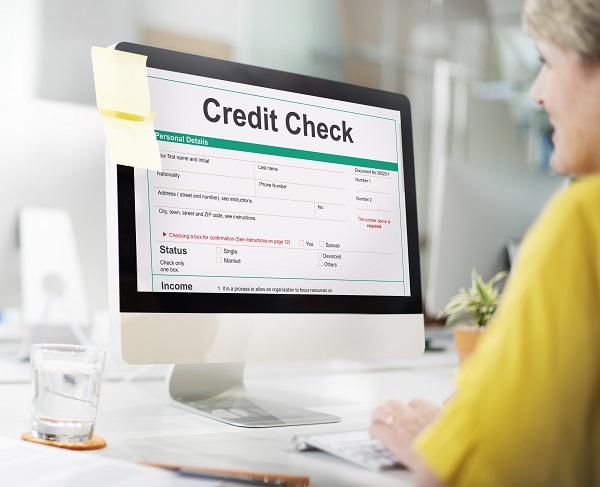 How Do Credit Scores Impact Loan Availability?
Before granting a loan, financial institutions check a number of parameters, including credit score. In India, lenders mainly check the CIBIL (Credit Information Bureau Limited) score from TransUnion CIBIL. After checking this, they can decide whether they should accept a loan application, agree to its terms or reject it outright.
However, due to defaults in Equated Monthly Instalments (EMI) payments and other debts, individuals might end up having a poor credit score. This can, in turn, affect their loan eligibility as lenders find it risky to disburse high-quantum amounts.
In this regard, potential borrowers can secure loans with no credit check at a comparatively high-interest rate for a shorter repayment period. This type of financial product is different from conventional secured and unsecured loans.
Also Read – Apply For Personal Loans From NBFCs
How Does a No Credit Check Loan Work?
As the name suggests, financial lenders do not check a borrower's CIBIL score if they opt for this loan. They will disburse the loan amount without performing a credit check. Such loans are great for individuals with bad credit scores or who have never taken funds
As the overall risk profile of an individual increase with low credit scores, lenders offer this loan at a higher rate of interest. Additionally, small loans without credit checks require minimal documentation. Lenders might ask for only proof of income before sanctioning the loan.
Features of No Credit Check Loans
One can get this financial product without the need for credit checks.
It comes with minimal documentation.
Individuals can get an instant loan with no credit check as lenders take less time to approve it.
These loans are generally offered at higher interest rates, though not as high as credit card debt. However, you do not have to pledge your personal items to secure this loan.
Although the repayment tenure is short, borrowers can expect a flexible repayment period.
Benefits of a No Credit Check Loan
You can access funds without a good credit history.
Experience quick approval of loans.
Obtain a sizable loan amount.
Get flexible repayment tenure.
Expect minimum documentation and paperwork.
Secure loans without collateral. Therefore, there is no risk of losing your valuable possessions like jewellery or a house.
Obtain loans at fixed interest rates.
No credit check loans' approval rate is higher than other loans. This will help in maintaining a good credit score in the long run. On the other hand, continuous rejection of loan applications can negatively affect the credit report.
Disadvantages of Loans Without Credit Check
The following are some of the disadvantages of no credit check loans:
The lender sets the loan terms, and as a borrower secures this loan without any collateral or credit check, the terms are usually in their favour.
These loans come with higher -interest rates. Thus, it might increase a borrower's loan EMI amount.
A no credit check loan is a short term loan that comes with short repayment tenure. Consequently, an applicant's EMI burden might increase.
Factors That Affect No Credit Check Loan Approval
Job stability
Individuals with a stable job and constant income flow have a better chance of getting their loans approved.
Employment at listed companies
Some companies are listed by financial institutions as the employers associated with these companies pay their employees on time. As a result, individuals belonging to such companies stand a better chance of getting a loan without credit checks.
Age
Younger age groups are more prone to job changes that affect their job stability. This, in turn, affects their loan approval.
Prepayment
One can opt for loan prepayment by paying their loan amount before the due date. By prepaying their loans, borrowers leave a positive impression on the lenders, making it easier to get approval.
Also Read – Information Page On Advantages Of Personal Loans
Ways to Get Loans with Low Credit Score
One can improve their credit score by making timely repayments. However, securing a no credit check loan from a reputable lender is easy to meet emergency fund requirements.
Potential borrowers can seek alternate lenders who check basic eligibility to grant a loan.
Individuals with a low credit score might want to settle for a low loan amount as it offers convenience during repayment. In this regard, they can also apply with a co-applicant.
Finally, one with additional sources of income can apply for a loan with a low credit score.
Alternatively, potential buyers can opt for a high-quantum personal loan from lenders such as Navi. One can avail of loans up to Rs. 5 lakh and get instant approval and credit to bank accounts. Download the Navi app from Google Store to effortlessly enjoy a paperless loan application procedure and meet your fund requirements.
Final Word
You should ideally maintain a good credit history by avoiding defaults to secure loans such as personal loans and more. However, individuals with a poor CIBIL score also stand a chance at availing of finances, thanks to no credit check loans. These are an ideal financing solution for those who require funds urgently but do not possess a high credit score.
Following the aforementioned points can be a good start to knowing more about these loans.
Frequently Asked Questions
Q1. Does credit history have a role in eligibility for a no credit check loan?
Ans: One can avail of no credit check loans on the basis of a line of credit that has been extended already (for instance, a loan against a credit card balance), against the words of a guarantor (in the case of education loans), or in lieu of security (for example car loans). Thus, your credit history does not have a role to play in the eligibility process for this type of loan. 
Q2. What are the eligibility criteria for availing of loans without a credit check?
Ans: The eligibility criteria for no credit check loans are:
An applicant must be an Indian resident. 
He or she should be at least 18 years of age.
Some lenders sanction loan amounts only after checking the minimum salary required for this application. 
Salaried, non-salaried and self-employed individuals can apply for this loan. 
Self-employed individuals with a business must have business continuity for at least 3 years to apply for this loan. 
Individuals securing this loan must be in a position to repay the amount in time. 
Q3. What are the things to consider while securing a no credit check loan?
Ans: Borrowers should consider the following points while applying for loans without a credit check:
Consider going through the offer document before applying for these loans.
Loan amounts are generally less.
There is no need for collateral for availing of this kind of financial product.
Interest rates are high. 
Prepayment of a loan increases the loan approval rate.
EMI for these loans can be found by using an EMI calculator.
Foreclosure and processing charges are a consideration during no credit check loan applications.
Q4. How can I avail business loans without credit checks?
Ans: You can contact small finance banks (SFBs), non-banking financial companies (NBFCs), and microfinance banks (MFBs) to get an overdraft facility and apply for secured loans from recognised financial lenders. Moreover, you can get assistance from peer-to-peer lending. These are the few ways by which a borrower can secure business loans without a credit check.
Q5. Can I get a car loan in India without a credit check?
Ans: Yes, cooperative banks and private lenders provide car loans without a credit check. However, individuals might want to consider certain factors before applying for such a loan. Such factors include interest rates which are generally high for these loans.
Before you go…
Looking for instant 🚀 personal loans 24*7 anywhere, anytime? Install the Navi app now!
Or, maybe you're looking to buy that house you've been eyeing 🏠 and you need a loan of up to Rs. 5 crores. Install the Navi app now and get your instant in-principle approval right away! Interest rates starting at 6.40% p.a.
How about an affordable health insurance policy 👨‍⚕️ starting at a monthly premium of just Rs. 241? Install the Navi app and get your policy in under 2 minutes
Instead, want to put your savings into action and kick-start your investment journey 💸 But don't have time to do research. Invest now with Navi Nifty 50 Index Fund, sit back, and earn from the top 50 companies.