Neha has recently bought a new house and put together an aesthetically pleasing and coordinated design all by herself. Now, she wants to purchase all the required home appliances that would match the vibe of her house. Shelling out a sizeable amount to finance these purchases is slightly difficult for Neha at this point. Therefore, the best idea is to opt for a home appliance loan.
Are you wondering how appliance loans are different from other loan variants? This article answers it all. Keep reading!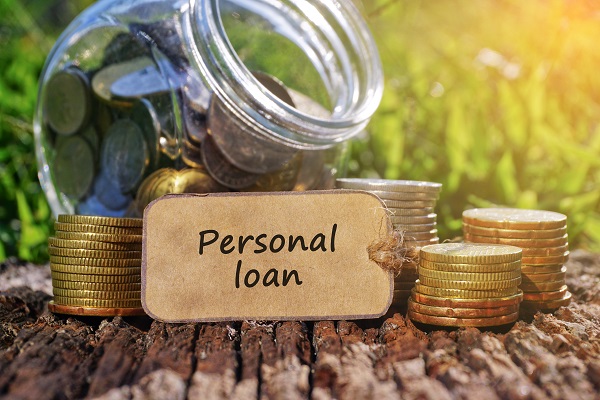 Why Apply For A Home Appliance Loan?
Home appliance loans are personal loans that can be availed to purchase new home appliances or replace the old ones with the latest versions. Even though credit cards are also there to serve this purpose, it brings additional challenges too. People tend to overspend, and other fees keep adding up, making it difficult to manage finances.
That's why you need an appliance loan to know how much you exactly want from the very beginning so that you plan your finances accordingly.
Benefits And Features Of Navi's Home Appliance Loan
The features and perks available on a specific credit facility generally vary from one lender to another. However, the basic aspects remain pretty much the same. Here are the benefits of a home appliance loan:
One of the most useful features of this particular credit is that the loan can be repaid via easy EMIs, regardless of how much you are borrowing. Most lenders offer flexible repayment terms on such loans. You can choose a repayment tenure as per your convenience and repay the loan conveniently while managing other financial liabilities.
Also Read: Eligibility & EMI Calculator For Personal Loans In India
You can expect the disbursal of your personal loan within minutes after completing the application procedure online. Navi offers personal loans of up to Rs. 20 lakh, which involves a completely paperless procedure. On top of that, these home appliance loans do not involve the pledging of any collateral. This makes the process even better for individuals looking for instant money without pledging any asset.
To apply for a home appliance loan at competitive interest rates, download the Navi app.
Despite its unsecured nature, the documentation process hardly takes a few minutes to complete. To avail of Navi's personal home appliance loans, you only have to submit PAN and Aadhaar details. 
To make the most of these features, follow the below-mentioned steps to apply for this type of credit.
Easy Steps To Apply for Home Appliance Loan At Navi
Follow these steps to apply for Navi's personal loan for home appliances:
Step 1: Open the Navi app and navigate to personal loans.
Step 2: Here, you will have to select the amount you want to borrow to purchase new home appliances. Note that you can select the EMI amount from here and adjust it as per your convenience.
Step 3: Next, you need to complete the verification procedure using the necessary documents (Aadhaar and PAN).
Step 4: Click on 'Submit' to send your loan application. Once the verification is successfully complete, you will receive the funds in your bank account.
Such loans allow borrowers to obtain a sizeable amount and meet necessary monetary requirements. However, it is essential to choose the loan amount wisely as that is a deciding factor for your equated monthly instalment amount. You can use Navi's EMI calculator to choose both repayment tenure and loan amount after assessing your monthly obligations.
Also, to smoothly manage other financial liabilities, make sure to keep the EMIs as low as possible.
Things That You Can Purchase With A Home Appliances Loan
Here is a list of things that you can purchase using an appliance loan:
Refrigerator or freezer
Battery and inverter
Washing machine
Audio/video player
Vacuum cleaner
Water purifiers
Chimney
Video camera
Dishwasher
Microwave oven
CCTV
Coolers and air conditioners
LED TV, plasma TV, home theatre, etc.
Now that you know what you can purchase with the obtained funds, make sure to meet the required eligibility parameters first to qualify for this loan.
Eligibility Criteria And Documents Required For Home Appliance Loans
Following is a tabular representation of the eligibility criteria and document requirements for a home appliances loan:
Eligibility Criteria:
| | |
| --- | --- |
| Factors | Requirements |
| Age | Between 18 and 65 years |
| Income/ Revenue Source | Self-employed, salaried or pensioner |
| Gap Between 2 Home Appliance Loan Applications | 90 days |
Documents Required For Home Appliance Loans
Here's a list of documents required to apply for and get a home appliance loan:
Identity proof (Aadhaar card, passport, PAN, etc.)
Photographs (2 copies)
Bank statements (last 6 months)
Proof of residence
Duly-signed ECS mandate
Cheque (cancelled)
Also Read: Complete List Of Documents Required For Personal Loan In India: Updated Loan Documentation
Note that both the eligibility criteria and documents required might vary across different lenders. Any financial institution can as for additional documents and eligibility parameters. Make sure to check all that before availing of the loan.
Final Word
Even though the loan can be repaid via easy EMIs, you should also check the terms and conditions associated with it. Check if your chosen lender offers a pre-payment facility on your home appliances loan so that you can get rid of the EMI burden once you have managed to save a substantial amount. However, look out for the additional charges as well before you avail of this facility. 
Frequently Asked Questions
Q1. Will I be able to buy home appliances online without any down payment?
Ans: Even though providing a significant amount as a down payment lowers your EMIs and makes the repayment process smoother, you can choose not to make any down payment as well. Some lenders allow borrowers to avail of home appliance loans with zero down payment. In that case, you need to choose the repayment tenure wisely to keep your EMIs affordable.
Q2. Is there a processing fee for a home appliances loan?
Ans: Banks tend to charge a processing fee for personal loans; this fee is related to administration expenses. The exact percentage varies from lender to lender. Usually, the home appliance loan processing fee can range between 0.5% and 2.5%.  
Q3. What is the penalty for foreclosure of a home appliance loan?
Ans: Foreclosure refers to repaying your loan before the stipulated tenure ends. Foreclosing a loan helps borrowers save on interest charges. However, banks charge between 2% and 4% as foreclosure charges. Make sure to check these charges before you take such decisions. 
Q4. How does the repo rate affect home appliance loans?
Ans: The Repo rate is the interest rate that the Reserve Bank of India (RBI) charges while lending money to commercial banks. A rise in repo rate will subsequently lead to increased interest rates on home appliance loans. 
Q5. How does the debt-to-income ratio affect your home appliance loan interest rate?
Ans: The debt-to-income ratio shows the proportion of your monthly dues to your monthly earnings. If this ratio is on the lower side, it indicates that a borrower has a lower risk of defaulting on loan repayment. Therefore, lenders often charge minimal interest on personal loans if borrowers have a low debt-to-income ratio.
Before you go…
Looking for instant 🚀 personal loans 24*7 anywhere, anytime? Install the Navi app now!
Or, maybe you're looking to buy that house you've been eyeing 🏠 and you need a loan of up to Rs. 10 crores. Install the Navi app now and get your instant in-principle approval right away! Interest rates starting at 6.46% p.a.
How about an affordable health insurance policy 👨‍⚕️ starting at a monthly premium of just Rs. 241? Install the Navi app and get your policy in under 2 minutes
Instead, want to put your savings into action and kick-start your investment journey 💸 But don't have time to do research. Invest now with Navi Nifty 50 Index Fund, sit back, and earn from the top 50 companies.