Since the onset of the pandemic, both seasoned and first-time investors have shown strong affinity towards investing in ELSS funds. This is primarily due to the dual benefits of Equity Linked Saving Scheme – better returns over time and tax deduction benefits.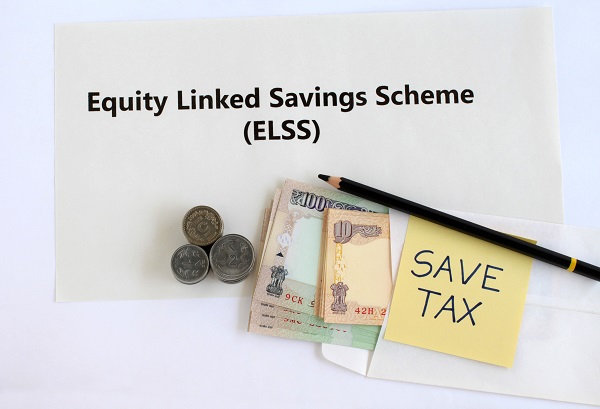 What Is an Equity Linked Savings Scheme?
Equity Linked Savings Scheme or ELSS are equity funds which come with a lock-in period of 3 years. A large corpus of ELSS funds goes towards equity and equity-linked securities. ELSS funds are also tax-saving instruments with which you can enjoy tax benefits of up to Rs.1.5 lakh under Section 80C of the Income Tax Act.
However, lack of awareness or hastiness while investing in ELSS funds can affect your investments. Here are a few mistakes that you should avoid
Also Read: 5 Best Ways To Quickly Repay Your Personal Loans
5 Mistakes To Avoid While Investing In ELSS
1. Predicting the Best Time to Invest in the Market 
No one can predict the market. Ask any seasoned investor and they will tell you how they have been witness to the highest of highs and lowest of lows. To be on the safer side, it's important that you do a bit of research and invest in the top-performing funds, especially if you're a first-time investor. Invest actively to familiarise yourself with the market. This will help you invest in the right fund.
2. Not Taking the SIP route
Just because ELSS investments come with tax-saving benefits, many first-time investors make the mistake of investing in a lump sum in the final quarter, just to save taxes. Ideally, you should do SIP investments on ELSS funds. This will not only bring discipline in your investment journey but over time you will also enjoy the benefits of rupee cost averaging.
3. Not Selecting Fund Category
It is very important to select a fund category before investing in it. Asset Management Companies offer ELSS mutual funds based on three categories – Small, Mid and Large-cap funds. Choice of funds depends on the amount of risk you are willing to take on your investment. Only considering the amount of returns while investing won't help because the rate of returns depends on the amount of risk you are ready to take up. 
4. Redeeming the Amount Just After Maturity
In order to maximise the returns, it is advisable not to withdraw the amount just after maturity. It is advised to stay invested in ELSS mutual funds for at least 5-7 years to enjoy better returns over time. There is always an option to switch to another fund in case the fund is not performing well, otherwise it's fine to continue with the same plan.
5. Investing for the Sake of Reducing Tax
It is fine to invest to save tax but it is even important to have a proper financial goal before investing. To enjoy better returns in the long-run, do ample research and invest in funds which are performing well. In case you don't want to take much risk, then you can consider investing in Large cap funds. Also, invest early and stay active in your investment journey so that you get well-acquainted with the market while beating inflation. That should be the ideal target for every smart investor.
Also Read: How Does GST On Personal Loans Work?
Final Word
ELSS or Equity Linked Savings Scheme can help you save tax while accumulating wealth over time. Avoiding the above mistakes will help you make informed decisions while investing in ELSS funds.
Just in case, you're willing to invest in index funds, put your money to work in Navi Mutual Funds. You can invest in Navi Mutual Funds through aggregators like Paytm Money, INDmoney and Groww, to name a few.
Before you go…
Disclaimer- Mutual Fund investments are subject to market risks, read all scheme-related documents carefully.