If you are in need of extra funds on top an existing loan, you can opt for top up loans. It is similar to adding balance your mobile phone when the balance is low. You can get a this loan on an existing home loan or a personal loan. A few attractive features of this loan is that it is less expensive than a personal loan, minimal documentation and can be used for any purpose.
Check out all the details about a top up loan here. Read on!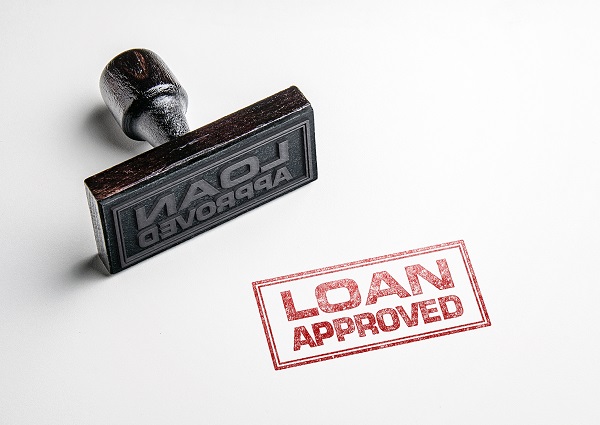 What are Top Up Loans?
A top up loan is a financing option offered on an already existing loan. You can apply for it in case you need funds to renovate your home, medical emergencies, for education, etc. This loan does not cost as high as personal loans. You can also claim tax deductions on the interest paid.
For example, let's say you have take a home loan of 50 lakh for 20 years. In 5 years the principal amount stands at 38 lakh. Now, at this point, you need a loan for either renovating or furnishing the house. Apply for a top up loan, that will have the same tenure at the existing home loan, to meet your financial needs.
Who Provides Top Up Loans?
All banks and financial institutions provide top up loans. However, you must be a customer and have an existing loan with the bank or financial institution to avail of the this loan. If you do not already have a personal or home loan, you cannot get a top up loan.
How To Apply for Top Up Loans?
Step 1: Connect with your existing lender to know whether they offer a top up personal loan.
Step 2: In case your existing lender does not provide a top up, you can shift your loan to another lender by opting for a balance transfer.
Step 3: After getting details from a lender, fill out the online application form.
Step 4: Submit the necessary documents.
Step 5: On approval, you will receive the top up amount on your bank account.
Benefits and Features of Top Up Loans
Easy to meet eligibility: A borrower with an existing loan and who has paid a sufficient number of EMIs on his current loan.
High-quantum loan amount: This financing option comes with a sizable loan amount to meet your financial needs.
Minimal documentation: Presenting basic documents like salary slips and bank account statements is the only requirement.
Interest rate: Top up loans have a slightly higher interest rates compared to home loans. However, the interest rates are cheaper than personal loans.
Fast approval: A financial option with easy-to-meet eligibility and minimal documentation results in less processing time. Therefore, you can expect speedy approval of your top up personal loan.
Tenure: This loan either has a tenure of 10 years or the same as the exiting loan.
Utilisation: You can use it for home renovation, designing, etc. or for personal expenses like paying medical bills, education fees, etc.
Tax benefits: You can claim tax benefits similar to home loans on the interest paid.
Overdraft facility: Few lenders offer overdraft facilities to borrowers. This facility enables them to pay interest only on the amount withdrawn from a pre-sanctioned loan limit. Therefore, you can enjoy easy withdrawals and prepay them at your convenience.
Transparent process: The entire top up loan procedure is transparent and comes with no hidden costs. Individuals can get clarity about the charges applicable before the application process.
Online procedure: The top up application process is online, making it seamless and hassle-free.
Top Up Loan Eligibility
CIBIL score – A good credit score enables an individual to reduce repayment burden and obtain the best deals from the lenders.
Income – One must possess a stable source of income.
Repayment record – A good loan repayment record can increase the chances of getting an approval for a this loan. Whether you have an existing home loan or personal loan, pay the EMIs on time to be eligible.
Existing loan – You must have an existing loan to secure a top up loan on it.
Documents Required for Top Up Loans?
Employee ID Card.
Aadhaar card, PAN card, passport or voter ID card.
Salary slips.
Bank account statement.
Who Can Apply for Top Up Loans?
If you have an existing personal or home loan, you can apply for a top up loan to meet your financial needs. However, you must check your credit score and the top up loan interest rates. Because there's no restriction on usage, you can use the fund to meet other expenses as well. However, you must repay the loan EMIs on time to prevent your credit score from falling below 750. This will assure your credibility as a borrower to the lender.
Final Word
Top up loans provide much-needed relief to existing borrowers if they overstretch their estimated spending limits. Since personal loans are more expensive, a top up loan can reduce the financial burden in case you need extra funding for home or personal expenses. It is a great option if you are looking to avail of restriction-free end-usage funds. If you want to opt for a hassle-free home loan or personal loan at competitive interest rates, install the Navi App on Android or iOS today!
FAQs on Top Up Loans
Q1. Are there any income tax benefits on Top Up loans?
Ans: Yes, you can avail income tax deduction of up to Rs. 2 lakh on a top up loan interest under Section 24 of the Income Tax Act.
Q2. Can I foreclose my Top Up loan?
Ans: Yes, several lenders offer foreclosure facilities to repay the loan amount before the end of tenure.
Q3. What are the documents required for a Top Up personal loan?
Ans: The documents required for a top up personal loan are:
Identity proof such as Aadhaar  
Proof of address (Passport, utility bill, etc.)
Income proof
Previous 3 months' bank statements 
Salary slips for the last 3 months 
Passport size photograph
Q4. Can I take a top up loan from another bank?
You cannot take a top up loan from another bank. To do so, you must transfer the existing loan to another bank first.
Before you go…