Two-wheelers help you zoom past the heavy traffic while saving you the hassle of traveling in public transport. But a two wheeler for women is more about the independence a woman experiences when she can travel anywhere per her wish without being dependent on anyone.
If you consider getting a two wheeler for yourself, Navi is here to support this dream. Let money not be a barrier between you and your dream two wheeler with Navi's Two Wheeler Loan for Ladies.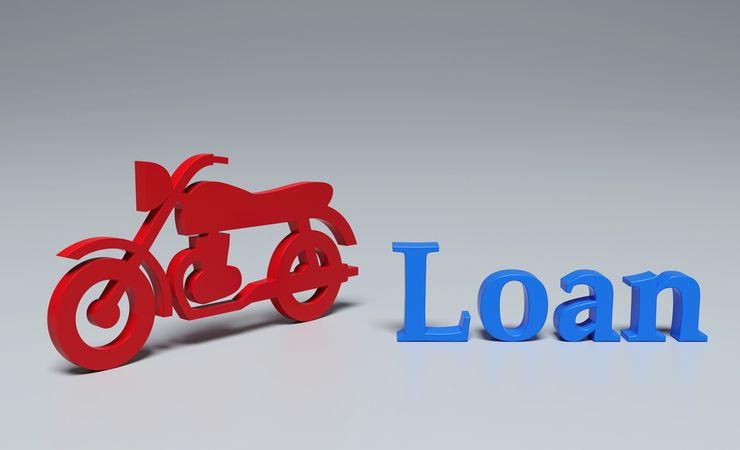 What is Navi?
Navi is an online mobile application that helps people achieve their dreams by providing easy loans. Navi offers two-wheeler loans for ladies without much of a hassle. You can get the Navi app and know more about your scooter loan for ladies using a two-wheeler loan calculator.
Steps to Avail a Two-wheeler Loan for Ladies
Steps for applying for a two-wheeler loan for ladies.
Get the Navi app from Google Play Store.
Enter the mobile number to register yourself.
Enter the OTP to confirm registration.
On the next screen, share your necessary details like your name (as per PAN Card), age, marital status, PAN Card number, and the PIN code of your residential area. You also need to enter details related to your employment and mention your income details.
Based on this information, your application would be processed, and depending on your eligibility, Navi would approve it.
On successful approval and completion of the process, the approved amount will be credited to your bank account.
Benefits of Availing Two-wheeler Loans
Be it a scooter loan for ladies or a two-wheeler loan for ladies, Navi ensures that you get the financing you need without any hassle. Availing a two-wheeler loan for women has the following benefits:
Huge loan amount

Navi offers high-value loans ranging from Rs 10,000 to Rs 5 lakhs based on your eligibility. You can easily purchase any two-wheelers of your choice with a Navi loan. Be it a scooter, moped, bike, or scooter, this can help you finance your two-wheeler with ease.

Easy processing

With a technology-driven loan application and approval process, your entire loan experience will be easy, paperless, and hassle-free. You need not run between banks or lenders to avail the loan. The online process helps you get a loan of your choice in a few easy and simple steps.

Flexible repayment

With a Navi two-wheeler loan for women, you can repay as per your financial comfort and convenience. You can choose from a flexible repayment tenure ranging up to 36 months or three years and thus avoid the financial burden on your budget.
Eligibility for Two-wheeler Loans for Women
With Navi, you can easily avail two-wheeler loans for women if you meet the following basic eligibility criteria:
| | |
| --- | --- |
| Basis | Eligibility criteria |
| Credit Score | A credit score of 650 and above is considered a good score and can get you instant approval on your application. |
| Age | Any woman between 18 to 65 years of age can apply for a loan at Navi. |
| Interest rate | Navi offers competitive interest rates on two-wheeler loans for ladies. |
| Employment | You can get a loan both under salaried or self-employed with ease. |
Navi strives to offer women the best finance options when applying for two-wheeler loans. So, what are you waiting for? Get the Navi app and apply for your two-wheeler loan for women today.

Frequently Asked Questions
Q1. I have my own business of handicrafts. Can I still avail the two-wheeler loan for women?
Ans: Yes, as a self-employed woman, you can avail of a two-wheeler loan.
Q2. I'm not a tech-savvy person; can I still apply for a two-wheeler loan?
Ans: Navi app is easy to use and does not require much technical knowledge. Install the app, enter your basic details and get your loan credited post-approval.
Q3. I am a single mother and want to give my daughter a two-wheeler. Can I still avail myself of a loan?
Ans: If you meet the basic eligibility, you can get the loan in your name and gift your daughter her two-wheeler.
Before you go…
Looking for instant personal loans 24*7 anywhere, anytime? Install the Navi app on Android or iOS now!
Or, maybe you're looking to buy that house you've been eyeing and you need a loan of up to Rs. 10 crores. Install the Navi app on Android or iOS now and get instant in-principle approval right away! Interest rates starting at 6.71% p.a.
How about an affordable health insurance policy starting at a monthly premium of just Rs. 241? Install the Navi app on Android or iOS now and get your policy in under 2 minutes
Instead, want to put your savings into action and kick-start your investment journey But don't have time to do research. Invest now with Navi Nifty 50 Index Fund, sit back, and earn from the top 50 companies.