Ahmedabad is one of the fastest-growing cities in the country. The city is home to many industries and the economy is booming. People from all across the country are moving to Ahmedabad and thus the migrant population is increasing. As a result, the cost of living has gone up. If you live in this thriving metropolis, you might need funds to keep pace with the increasing expenses.
Whether you want to plan for a trip during the Navratri festival or buy a two-wheeler for commuting, you need funds for them. If you dip into your savings, you might hamper the planning for your financial goals. You can use a personal loan from Navi to effectively fulfill your dynamic requirements.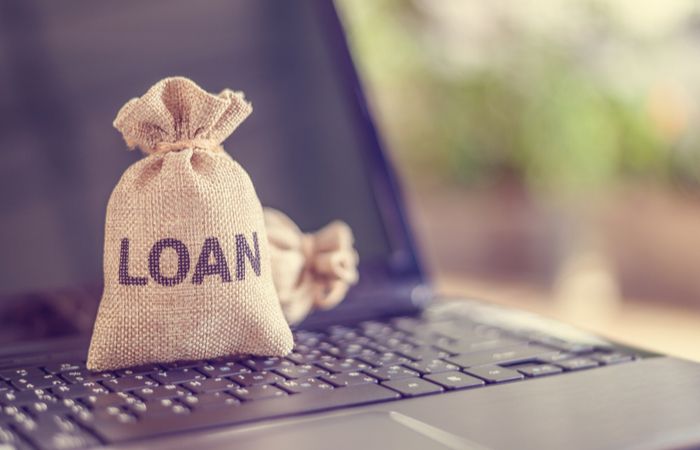 What is a personal loan?
A personal loan is an instant loan that can be availed for multiple financial needs. You can avail the loan within minutes. Since a personal loan is an unsecured loan, there is no requirement for collateral or a third-party guarantee.
Navi offers personal loans without documents in Ahmedabad through its app. You can simply download the Navi app and apply for the loan online.
Steps to apply for a personal loan in Ahmedabad through Navi
To apply for an instant loan in Ahmedabad through Navi's platform here are the steps that you should take –
Download the Navi app from Play Store and simply register yourself using your mobile number
Click on 'Apply' to apply for the loan
Provide the details required for the loan application. These details are –

Full name as appearing on your PAN Card
Age
Marital status
PIN code
Employment details- whether salaried, self-employed or business
Income details
PAN Card number

Once the details are provided, you can submit the application and Navi would approve a maximum loan amount based on the details entered
You can, then, select the loan amount that you want and the EMI that you can pay affordably
Click your selfie and enter your Aadhaar card number. Also, enter the full names of your parents
On the next page, provide your bank name, account number and the IFSC code. Also, create an Auto Debit Mandate on your bank account for easy repayment of the EMIs
Navi would then verify your details and sanction the loan. You would get funds in your bank account within minutes
Features and benefits of personal loan in Ahmedabad offered by Navi
Here are some notable features and benefits of the instant loan in Ahmedabad that Navi offers –
Flexible End-use:

A personal loan is a multi-purpose loan that you can use for any financial requirement. There is no restriction on the usage of the fund in any activity as planned.

Instant Approval:

You can complete Navi's personal loan procedure within minutes of the application and the funds would be transferred to your bank account instantly. This is one of the most significant advantages of applying for a personal loan through Navi.

No Collateral:

Since a personal loan is an unsecured loan, there is no requirement for pledging any collateral or security to avail the same. The loan is sanctioned depending on your income level and other factors as per Navi's technology.

Choice of the loan amount:

Navi's Personal Loan amount starts at Rs.10, 000 and goes up to Rs.5 lakhs depending on your requirement and income level. Navi App decides the amount of loan that can be paid to you based on their technology-based model and you can then choose from the options provided.

Zero documentation:

Navi offers a personal loan in Ahmedabad that can be issued without any documentation. All you need to do is enter your PAN and Aadhar Card Number in the app and click a selfie to complete the entire loan procedure in a 100% paperless manner.

Repayment tenure: You can repay the personal loan in Ahmedabad within a maximum of 36 months as per your suitability and disposable income.

EMI Calculator:

There is an EMI calculator available on Navi's platform that you can use to find the best EMI for your loan. This calculator helps you determine an affordable EMI.

So, you can apply for a loan at Navi and get funds instantly.
Also Read: Advantages Of Personal Loans
Eligibility for an instant cash personal loan in Ahmedabad
To avail of an instant cash personal loan in Ahmedabad, lenders usually have specific eligibility criteria. Navi, however, does not have any particular eligibility criteria. It uses a technology-driven procedure to determine the amount of loan that you can avail of. You can download the Navi app and check your eligibility on its platform.
Most private lenders in Ahmedabad usually prescribe the following eligibility criteria –
| | |
| --- | --- |
| Age | 18 years to 65 years. For some lenders, however, the minimum age can start from 21 years or 23 years. |
| Occupation | Personal loans are allowed to salaried employees as well as to self-employed individuals. |
| Income | A minimum monthly income criterion needs to be met. The minimum monthly income might start anywhere between Rs.15,000 to Rs.30,000 across lenders. |
| Credit score | A credit score of 650 and above is needed to get the loan. |
Documents required for a personal loan in Ahmedabad
Most private lenders in Ahmedabad have a list of documents that need to be submitted at the time of availing of a personal loan. However, when applying through Navi, you do not have to submit any documents. This is a personal loan without documents in Ahmedabad. Just click your selfie and provide your PAN Card and Aadhaar card numbers, and the loan would be issued within minutes.
Usually, the private lenders in Ahmedabad require some documents to process a personal loan like:
A copy of a valid identity proof
A copy of a valid age proof
A copy of a valid address proof
A copy of valid income proof or your bank statements for the last 3 or 6 months
Coloured photograph
Also Read: Apply For Personal Loans From NBFCs
Final Word
Navi offers personal loans in Ahmedabad through its mobile application. This makes the loan easy to access from anywhere in India, not just in Ahmedabad. All you need is a Smartphone and an internet connection and you can apply for instant funds wherever you are.
If you have recently relocated to Ahmedabad or have a planned expenditure there, you can apply for a personal loan from anywhere in the country. Simply download the Navi app, enter in your details and apply for the loan. Navi would process your loan and transfer the funds to your bank account.

Frequently Asked Questions
1. Can I avail of a loan of Rs.5 lakhs from Navi?
Ans: Yes, since Navi offers loans up to Rs. 5 lakhs and so you can surely avail of a loan of Rs. 5 lakhs through Navi. However, the loan amount would depend on your income and other eligibility parameters since Navi uses a digital process for evaluating your loan application.
2. What is an EMI calculator?
Ans: An EMI calculator is an online tool that calculates the EMI payable for the loan. The calculator calculates the EMI based on the loan amount, repayment tenure, and loan interest rate.
3. Does a personal loan affect my credit score?
Ans: Yes, a personal loan would affect your credit score. If you repay your personal loan on time, you can improve your credit utilization and repayment schedule. This helps to improve your overall credit score. However, if you default on the repayment of the loan, your credit score would suffer negatively. Moreover, if you make too many loan applications or enquiries in a short time or if you have multiple personal loans in your name, your credit score would also be affected.
Before you go…