Being the commercial capital of India, Mumbai is the most expensive city in the country. Most migrants travel to Mumbai with a dream and hence it is called the "City of Dreams". Life in Mumbai is said to be very fast-paced with a high cost of living. The rent in Mumbai is undoubtedly also the highest in the country. In such a situation, if you have any financial need or emergency, you can always apply for personal instant loans in Mumbai to meet your requirements.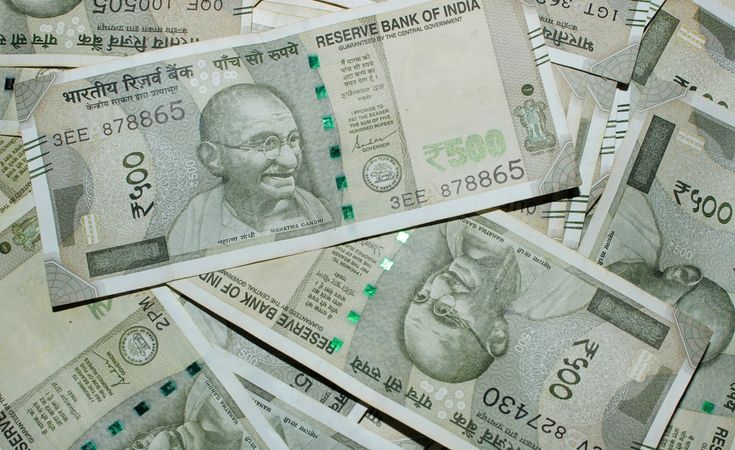 What is an instant personal loan in Mumbai?
Instant personal loans in Mumbai is a simple personal loan that gives you access to money in your bank account almost instantly. You can use this fund for several purposes. From rental to travelling expenses, instant personal loans in Mumbai can be used in a number of ways. You can use it for your family's medical treatment, child's education purposes, marriage or simply buying any consumer durable item or gadget.
One of the simplest ways to get instant personal loans is by downloading the Navi app and then applying online to avail of a loan within minutes.
How to apply for personal loans in Mumbai through Navi?
Navi (a 4.4 star rated app in Google Play Store, December 2020) is an instant cash loan provider for your personal loan requirements in Mumbai. The entire process of applying for personal loans through the Navi App is very simple and takes only a few minutes. All you need to do is simply follow the below-mentioned steps to avail a personal loan from Navi in Mumbai:
Download the Navi app from Google Play Store
Simply register using your mobile number
Click on the "Apply" tab to apply for an instant loan online in Mumbai
After that, you need to answer a few simple questions such as:

Your full name as stated on your PAN card
Your PAN card number
Your age
You PIN Code
Your marital status
Your employment details – Salaried/ Self-employed/ Others
Your monthly income level

After you submit the application form online, it will undergo a digital process for eligibility check according to the algorithm of the Navi App within a few minutes.
Once your loan is approved by the technology-driven process of Navi, you will be shown a loan offer that you can customise according to your requirement such as the loan amount, EMI amount as well as the loan (period of the loan).
Then your KYC process would require a selfie upload and then submission and verification of your Aadhaar Number.
After the KYC is successfully completed, you need to link your bank account details on the App and your loan amount would get instantly credited to your bank account.
Features and benefits of availing personal loans in Mumbai through Navi
Here is a comprehensive guide regarding the important features and benefits of availing loan services in Mumbai through Navi:
Quick Approval:

The entire process of applying for a loan from Navi to its approval takes just a few minutes. Hence, Navi's personal loan provides you with the benefit of quick loan approval. Once the loan is digitally approved, the cash is instantly transferred to your bank account.

No Collateral:

There is no requirement for any collateral in order to avail of an instant personal loan from Navi.

100% paperless:

The entire process of personal loan application through Navi is 100% paperless with quick approval of the loan amount.

Repayment Flexibility:

There is a flexibility of 36 months for you to repay the easy personal loan in Mumbai taken through Navi. The Mumbai loan amount can be up to Rs. 5 lakhs, which is digitally approved by Navi's technology-based model.

EMI Calculator:

The online loan EMI calculators will show the net EMI amount payable every month. You can easily change the loan amount and the tenure to assess the best affordable EMI rate as per your disposable income.
Also Read: How To Get Loans Without Credit Check? How Does It Work?
Eligibility criteria for instant personal loans in Mumbai
Most private financers in Mumbai have eligibility criteria for providing an instant personal loan in Mumbai. However, since Navi is a technology-based application, there are no specific eligibility criteria in order to avail of Navi's instant cash personal loans. It only digitally checks your details and then the technology-driven model approves the loan.
However, other private loan providers in Mumbai have certain eligibility criteria in order to provide instant personal loans in Mumbai, which vary from lender to lender:
| | |
| --- | --- |
| Age criterion | The minimum age limit to apply for a personal loan in Mumbai is 18 years while the maximum is 65 years. For some financers, the minimum age limit can be raised to 21-25 years |
| Occupation criterion | You should either be a salaried employee or a self-employed individual to avail of the loan facility. |
| Income criterion | Depending on the specifications of the finance in Mumbai you should be earning the necessary amount to avail of the loan facility. The income levels vary for money lenders in Mumbai for approving the loan application. |
| Credit score | The minimum credit score should be 650+ |
Documents required for personal loans in Mumbai
Most instant cash personal loan providers in Mumbai need certain documents to be submitted in order to provide an instant cash personal loan. However, if you apply through the Navi Application, you can apply for an instant cash personal loan with your Aadhaar Number and PAN Card number only. The process is 100% paperless as there is no requirement to upload any documents. All that you are required to do is to enter the relevant numbers in order to validate and then proceed.
The list of documents that most personal loan finance companies in Mumbai ask for in order to provide an instant personal loan are:
Identity proof
Age proof
Proof of address
Income proof or bank account statements
Recent coloured photograph
The Aadhar and the PAN Card usually suffice as identity proof, age proof as well as address proof in order to avail of instant cash private loans in Mumbai.
Also Read: List Of Documents Required For Personal Loan
Final Word
An instant cash personal loan can be applied through the Navi App from anywhere in India. It is not a city-specific process. So, for you to avail of a personal loan in Mumbai, you can apply for the same from anywhere in the country. You simply need to download the app, register with your mobile number and then mention the details of your PAN and Aadhar number in order to avail of the personal loan. This can however be done from anywhere in India.
So, if you require the best instant cash personal loans in Mumbai, you can get the best deals in Navi. Simply download the Navi app and access the instant loan facilities to fulfil your financial requirements.

Frequently Asked Questions
Q1. What is the loan repayment tenure for unsecured loans in Mumbai?
Ans: It depends on the specifications followed by the individual lenders. Generally, it ranges from 1 year to 5 years. However, with Navi, you have a period of 36 months to repay the loan.
Q2. Can I get an instant loan in Mumbai for medical requirements?
Ans: Yes, personal loans are multipurpose loans and can be used for fulfilling any personal needs including medical requirements.
Q3. How is the loan repaid for an urgent loan in Mumbai?
Ans: The loan is repaid through EMI. You need to repay the relevant instalment each month for a period of up to 36 months, as selected by you.