Consumer durables like refrigerators, microwaves, washing machines, etc. have become necessities in today's age. However, buying one or more durables for your home incurs a considerable amount of money. If you don't have sufficient savings at your disposal, you can apply for a consumer durable loan online.
This post discusses the uses, benefits, eligibility, documents and steps to apply for a consumer durable loan easily. Read on!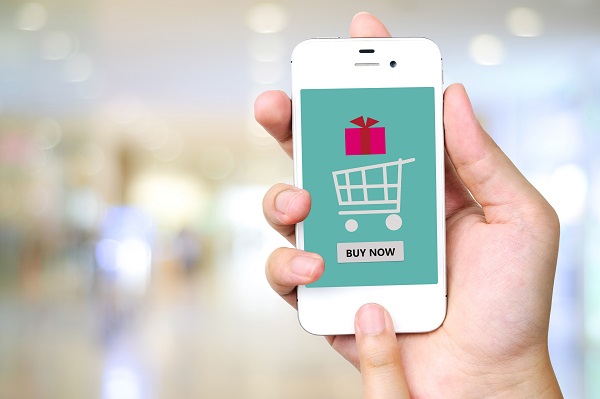 Consumer Durable Loan Meaning
A consumer durable loan is a personal loan that allows you to buy consumer durables easily. It is an unsecured loan that is granted based on your income level and the cost of the consumer durable that you want to buy.
Why Might You Need a Consumer Durable Loan?
You might need a consumer durable loan in the following instances –
Moving into a New Home

If you are moving into a new home you might need to furnish your house with the latest appliances. Buying these appliances requires a lot of money and if your budget is strained you can opt for a consumer loan to give you the necessary funds.
Replacing Existing Appliances

Home appliances have a lifespan and beyond that lifespan, they might not function anymore. Thus, when your home appliances become obsolete and you want to replace them with new ones, you can avail a consumer loan to do the needful.
Upgrading Existing Appliances

The consumer durable market is always advancing technologically and if you want to give your home a makeover, you might want to buy the best-in-class appliances for your home. New and advanced appliances are costly and to finance them you can take a consumer durable loan.
Gifting or Marriage

If you are thinking of gifting consumer durables to your family or your children who are getting married, you can apply for a loan from consumer durable loan companies and gift whatever appliance you want.
Consumer durable loans are, therefore, multi-purpose loans that can be used in any of these instances and buy yourself the best appliance available in the market without worrying about your budget.
What Can You Finance Through Consumer Durable Loans?
Here is a list of products that you can finance through a consumer loan –
Refrigerators – all types of refrigerators whether they are single door, double door or four doors
Computers – this includes desktops, laptops as well as notebooks
Washing machines – all types of washing machines whether you want semi-automatic, fully-automatic, top load or front load
Air Conditioners – they can be air coolers, window ACs, split ACs or even portable ACs
Phones and tablets – you can buy mobile phones, both Smartphones and feature phones, as well as tablets like iPads
Microwave – this includes OTGs, convection microwave as well as combination ones
Television – all types of TVs like Smart TVs, normal TVs, LCDs, flat-screen TVs
Home theatre system – which includes speakers, DVD players, etc.
Vacuum cleaners, etc.
Features and Benefits of Navi's Personal Loans for Consumer Durables
Here are some of the features and benefits of availing of a loan for consumer durable from Navi –
Navi offers attractive loans for any purpose (including consumer durable)
You can avail of loans from Rs.10, 000 to Rs.5 lakhs through Navi within minutes
The repayment tenure is flexible and Navi allows a minimum and maximum period for repayment. You can choose any tenure based on your affordability
The loan is available through Navi's app simply with your Aadhaar card, PAN card, and selfie
The eligibility requirements of Navi are simple and there is no physical paperwork required to get the loan sanctioned. Navi follows a technology-driven process to approve you and there are no fixed eligibility criteria.
Eligibility for Consumer Durable Loan
To avail of the loan, the following eligibility parameters are generally required across consumer durable loan companies.
| | |
| --- | --- |
| Age | Between 18 and 65 years. However, some companies require the minimum age to be between 21 and 25 years. In many cases, the maximum age is also allowed till 70 years |
| CIBIL score | 750 and above |
| Income | Depends on the lender. Your income should be at least the minimum income criterion prescribed |
| Occupation | Salaried or self-employed in business or profession |
| Repayment tenure | Depends on lenders. Usually, 12 months to 60 months |
Navi, however, does not have any elaborate eligibility requirements. The app uses a technology-based model to approve loan applications. You can download the app and check the loan amount that you are eligible for by entering your details.
Consumer Durable Loan Interest Rate
The interest rate for consumer durable loans is influenced by factors such as the cost of the item(s), your credit score, loan tenure, employment type, etc. Depending on these factors an interest rate will be decided by the lender.
Documents Required for Consumer Durable Loan
The following documents would be needed to apply for the loan –
Identity Proof – PAN, Aadhaar, driving license, passport, etc.
Income Proof – Salary slip and form 16.
Age Proof – Birth certificate or any other equivalent document.
Address proof – Utility bills.
Recent coloured photographs
Bank statement
However, in order to take a loan for consumer durable purchase through the Navi application, all you need to do is to provide your PAN and Aadhar Card details along with a selfie to avail of the loan. No other document is needed for Navi's loans. Install the Navi app on Android or iOS to get a loan.
Easy Steps to Apply For Consumer Durable Loan (CD) Online Through Navi
Here's how you can apply for a consumer loan through Navi's simple app –
Register on the app with your mobile number.
Click on 'Apply' and then proceed to provide your details.
Enter in your full name, age, PIN code and marital status.
Provide the details of your employment, i.e. whether you are self-employed, salaried or other and the amount of monthly income you earn.
Enter your PAN Card number.
The app would calculate and approve the maximum loan amount that you can get. You can also calculate the EMI of the loan if you want using Navi's EMI calculator.
Once the application is submitted, Navi would process your details and sanction the loan within a few minutes.
Then, choose the loan amount that you need and the EMI to proceed to get the loan.
Click your selfie, enter your Aadhaar card number and the full names of your parents.
Enter your bank name and IFSC Code and set up an auto-debit mandate with your bank account.
Once the KYC and bank details are provided and verified by Navi, the loan would be sanctioned instantly.
Tips for Applying For Consumer Durable Loans
When availing a consumer durable finance, here are some tips to keep in mind –
First, find out the aggregate cost of the appliances that you wish to buy.
Assess your savings and find out the shortfall which would be financed. This helps you find the loan amount required.
Always use the EMI calculator to choose the right combination of loan amount and repayment tenure so that you can pay off the loan affordably.
Try and opt for a lower repayment tenure to limit the interest expenses.
Maintain your credit score at all times because it is an important parameter of availing of the loan. If your credit score is low, your loan application might get rejected.
Keep these tips and mind and apply for consumer durable loans for buying the appliances that you need.
Frequently Asked Questions
1. Do consumer durable loans finance 100% of the cost of the appliance?
Ans: Yes, consumer durable loans availed through Navi give you funds for 100% of the cost of the appliance that you want to buy.
2. How do I upload my photo on the app when applying for a consumer durable loan?
Ans: You just have to click a selfie and the requirement of your photograph would be met to complete the consumer loan application.
3. What is the difference between a personal loan and a consumer durable loan?
Ans: Consumer durable loan is a type of personal loan. It is used to purchase home appliances and decor items. The loan amount can vary from thousands to lakhs with the rate of interest as decided by the lender and a tenure range of a few months to up to 5 years. 
Before you go…