The incorporation of online payment systems has already made things easier for commoners. The Aadhaar Enabled Payment System (AEPS) was introduced to enhance security and reduce the risk of fraudulent activities. This particular payment system is available to all the sections of society who possess an Aadhaar card.
In this article, you will find the specifics of this payment system, including the procedure and benefits of using it. Give it a read!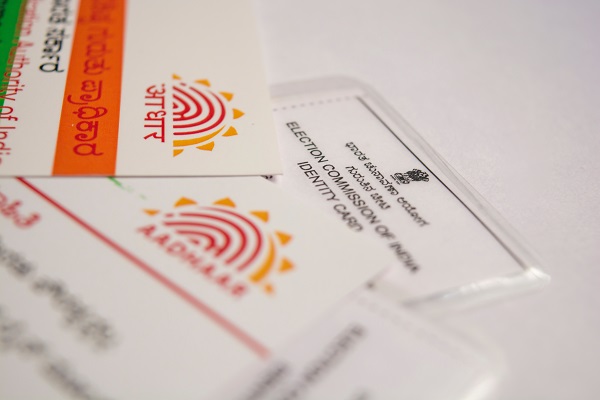 Introduction to AEPS
AEPS or Aadhaar enabled Payment System is a secure platform for monetary transactions. Consumers can use a micro ATM to carry out these transactions through any bank agent or a business correspondent. The procedure of carrying out transactions via this system is discussed below.
Process of Using AEPS
Here are the steps you need to follow in order to use the Aadhaar Enabled Payment System and make transactions securely:
Step 1
One can either go to a banking correspondent or visit a micro ATM to begin this procedure.
Step 2
First, he/she needs to provide the bank name and Aadhaar number.
Step 3
Next, one has to choose the type of transaction that he/she wants to carry out.
Step 4
Verification will be required in the next step, and it can be done through an iris or fingerprint scan.
Step 5
Once the verification process gets over, the individual needs to collect the receipt and keep it for future reference.
Also Read: Everything You Need To Know About Aadhaar KYC
Services Available and Provided by AEPS
The Aadhaar enabled Payment System offers a host of services that are necessary on a day-to-day basis. Some of these are as follows:
Payment Transactions (C2G, C2B transactions)
Cash withdrawal
Aadhaar to Aadhaar transferring of funds
Cash deposit
Balance enquiry
Apart from such service offerings, this payment system comes with certain advantages. Refer to the next section to know the benefits in detail.
Benefits of Using AEPS
Here are some perks you will get when you make use of the Aadhaar Enabled Payment System:
It is user-friendly and takes just a few minutes to get any kind of transaction or banking service done using Aadhaar authentication.
AEPS offers a secure mode of payment. With Aadhaar verification, the risk of a fraudulent transaction reduces substantially.
The system helps the under-privileged segment of India to ensure financial inclusion.
AEPS utilises Aadhaar authentication to facilitate disbursements of several government schemes.
Note that to initiate AEPS transactions, users only need to provide his/her Aadhaar number and the biometric information linked with the same. The same system allows Aadhaar enabled transactions across several financial institutions.
Also Read: Services Offered By UIDAI
Final Word
A significant benefit of AEPS transactions is that it has no additional cost for the customer. That said, a bank or merchant offering this service has to pay UIDAI and NPCI a certain fee.
Frequently Asked Questions
Q1. What is BFD?
Ans: Best finger detection or BFD refers to the fingers of the resident that has the best probability of matching during authentication. To undertake Aadhaar enabled payment, one must authenticate the transaction using biometric data, specifically fingerprints. 
Q2. What do you mean by ON-US transactions?
Ans: ON-US transactions are those that only affect accounts within one (the same) bank. Therefore, the transfer of funds does not take place across two separate organisations. An ON-US transaction is also known as an intra-bank transaction for the same reason.  
Q3. What do you mean by an Off-US transaction?
Ans: An Off-US transaction means that funds move from one bank to another. This transfer is known as an interbank settlement because two or more organisations are involved with this exchange. A bank's customers can approach any other bank's terminals to avail of AEPS service. 
Q4. What do you mean by AUA and KUA?
Ans: AUA stands for Authentication User Agency. Any entity or organisation which conducts Aadhaar number verification during the authentication process is a part of AUA. On the other hand, KUA refers to a KYC User Agency. All organisations that fall under the AUA category must sign an agreement for KYC API access. 
Q5. What are the pre-requisites for AEPS transactions?
Ans: To transact using AEPS, the following are necessary:
Aadhaar number
Fingerprint
Micro ATM 
Name/bank IIN (Issuer Identification number) 
Assisted mode 
Note that the most important requirement for AEPS transactions is one's Aadhaar biometric details.
Before you go…
Looking for instant 🚀 personal loans 24*7 anywhere, anytime? Install the Navi app now!
Or, maybe you're looking to buy that house you've been eyeing 🏠 and you need a loan of up to Rs. 10 crores. Install the Navi app now and get your instant in-principle approval right away! Interest rates starting at 6.46% p.a.
How about an affordable health insurance policy 👨‍⚕️ starting at a monthly premium of just Rs. 241? Install the Navi app and get your policy in under 2 minutes
Instead, want to put your savings into action and kick-start your investment journey 💸 But don't have time to do research. Invest now with Navi Nifty 50 Index Fund, sit back, and earn from the top 50 companies.