Personal Loans may help you in case of unforeseen emergencies where the need of cash is immediate. With apps like Navi offering you loans in under a few minutes, getting a personal loan has never been easier. So much so that you can now get a loan at the comfort of your couch, without visiting the bank.
However, there are a few things you should consider before taking a loan to avoid any unnecessary hassle.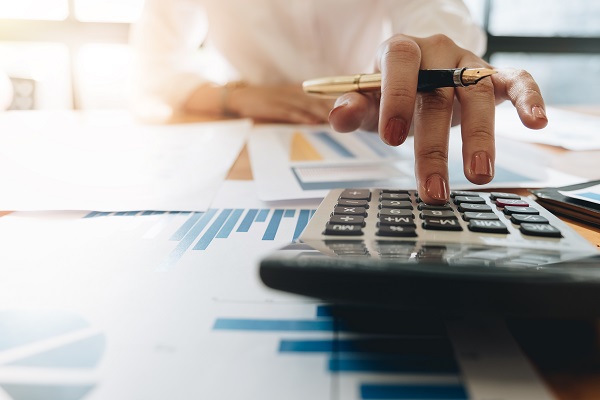 Not checking your credit score
A credit score determines your creditworthiness. Having a good credit score will help you fetch better deals from the lender – lower rates, higher loan amounts, etc. If your credit score is low, you may still get a loan, but most likely, lenders won't offer you better deals on your loan. The interest rates could be in the higher bracket as well. So, make sure to check your credit score before applying.
Not comparing multiple lenders
There are tonnes of personal loan lenders in the market, and many of them have some advantage over one and the others. Hence it becomes worthwhile to check which lender is offering the best interest rates possible, with the least hassle.
Just like one might not usually buy their favourite apparel from the first shop they visit, similarly, you should also search a little for getting the best possible interest rate on the personal loan you tend to take.
Not checking all the charges
Apart from assessing the interest rates, it is also important to check the associated charges with the personal loan. This could include foreclosure charges, processing fees, late payment penalty fees, etc.
These fees and charges could indirectly add-on to your liability towards the lender. It's recommended that you check all sorts of charges associated with personal loans. This would help you to identify the actual suitable lender to borrow from.
Not going through the fine print carefully
Being a very crowded market, some lenders may tend to market their personal loans with too good to be true offers. However, there could be some hidden terms and conditions that might prove to be a hassle for you in the long run. So, make sure to go through the fine print carefully before signing up for a loan.
Applying for more than you need
Taking more than you need could possibly be a risky affair. So much so that it can also dent your creditworthiness. So, try to avoid the debt trap at all times and apply for the amount you actually need. For example:- If you're in need of Rs.50,000 but you're eligible for Rs.1 lakh if possible stick to the amount you need.
A small tip – before planning to get a personal loan, always compare the EMI (Equated Monthly Installments) you would need to pay with the help of an EMI calculator.
Final Words
As stated earlier, personal loans could help in case of any financial emergency. Hence, it is your duty to borrow responsibly. Remember, paying your EMIs on time will substantially improve your credit score and will make you a borrower with high creditworthiness.
Before you go…
Looking for instant 🚀 personal loans 24*7 anywhere, anytime? Install the Navi app now!
Or, maybe you're looking to buy that house you've been eyeing 🏠 and you need a loan of up to Rs. 5 crores. Install the Navi app now and get your instant in-principle approval right away! Interest rates starting at 6.46% p.a.
How about an affordable health insurance policy 👨‍⚕️ starting at a monthly premium of just Rs. 241? Install the Navi app and get your policy in under 2 minutes
Instead, want to put your savings into action and kick-start your investment journey 💸 But don't have time to do research. Invest now with Navi Nifty 50 Index Fund, sit back, and earn from the top 50 companies.