A flexible personal loan is a special type of personal loan wherein you are given a pre-approved limit by the lender from which you can withdraw money as and when you need it. The limit amount is set initially by the lender based on your credit profile. This loan product was devised to meet an immediate need for money in an emergency.
Read on to know the features, benefits, interest rates, documents required and when is the right time to opt for a Flexi personal loan.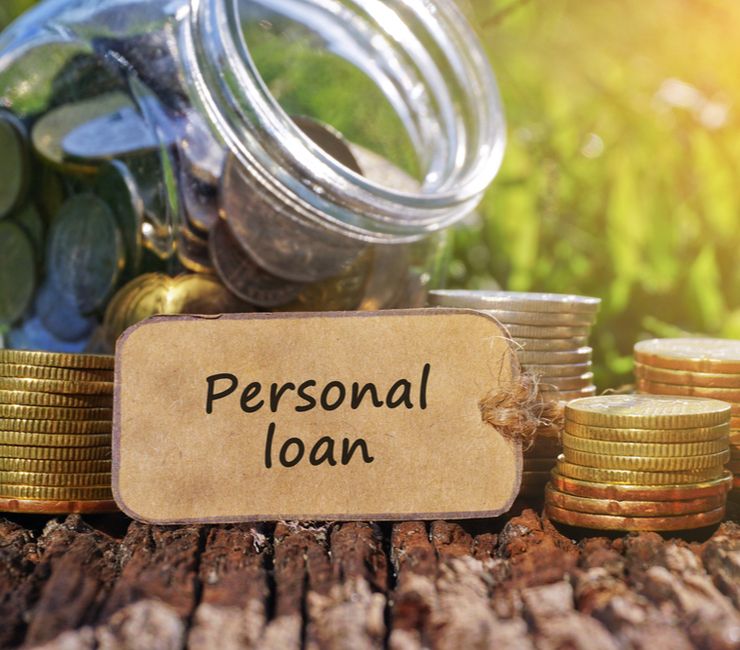 Features & Benefits of Flexible Personal Loans
Flexible loan or Flexi loan has several advantages over personal or any other type of loan which are discussed here:
Funds Available at All Times
Flexible loans will help you sail through any financial emergency requiring immediate cash outflow. Once the Flexi loan limit is approved, you can withdraw money anytime you want and in as many tranches as you wish.
Prepayment Option
In these loans, you have the freedom to prepay the amount you borrowed when you have additional money available. The standard repayment is also easy as you will borrow only that amount which you need and can quickly repay. You can use the Flexi loan calculator to compute the interest cost on your loan.
Moderate Interest Rate
Flexi loan interest rate is not on the higher side, and it also helps the borrower reduce interest payout. The interest rate is applicable only on the amount withdrawn and not the entire limit sanctioned by your lender.
Multiple Withdrawal Opportunity
It's not like a usual loan wherein you are given the total loan amount in one go. In flexible loans, the borrower can make another withdrawal after he has borrowed the previous loan amount.
Interest Rates of Flexible Personal Loans
| | |
| --- | --- |
| Lender | Interest Rate |
| ICICI | 10.25% onwards |
| MoneyTap | Starting from 1.08% p.m. |
| KreditBee | Starting from 1.02% p.m. |
| Bajaj Finserv | 13% onwards |
How To Apply for a Flexible Personal Loan?
Follow these steps to apply for a flexible personal loan from the desired lender:
Step 1:

Visit the website of the desired lender.

Step 2:

Select the loan amount and the tenure.

Step 3:

Submit the required documents.

Step 4:

Complete the verification process. The loan amount will be credited to your bank account.
Flexible Loans vs Other Bank Loans
This section will highlight key differences that differentiate Flexi loans from other types of loans offered by banks:
Loans are usually for a specific need, for buying a car, the bank offers auto loans, for higher education, it is the education loan, to purchase a home, there are home loans etc. However, a flexible loan can be used to finance anything as per the

borrower's wish.
Other bank loans come with a pre-decided set of conditions for their tenor, interest rate, EMI amount and repayment schedule. However, Flexi payment can be made when you have excess cash and also one can withdraw money when he needs it and multiple times.
On a regular bank loan, interest is applied to the total loan amount, whether the full loan amount is withdrawn or not. On the contrary, interest is charged only on the amount used and not on your sanctioned limit in flexible loans.
In bank loans, your EMI consists of both the interest and the principal part, but in flexible loans, you have the option to pay only the interest part as EMI initially. This means a lower EMI amount in the

case of Flexi loans.
Navi Personal Loan Eligibility & Documents Required
Navi's personal loans are for both salaried people, self-employed businessmen and small businesses. The age should be between 25-55 years for salaried professionals. The individual must be an Indian resident with a bank account in a recognised bank and an income above Rs. 30,000. Also, they must be employed in a Private Limited company, Public Sector company or MNC. The documents needed at the time of loan application are:
Borrower's PAN card.

Salary slip for the past 3 months.

Account statement for the past 6 months of the salary account.

One valid address proof.
If you're self-employed, your business must be more than 3 years old when applying for a flexible personal loan. The age criteria remain the same: from 25 to 55 years, and they must be an Indian citizen. You must have also filed income tax returns (ITR) for at least the year gone by. The documents needed for this category of borrowers are:
Proof of business in the form of a certificate of registration.

Audited/unaudited financial statements of the business.

Bank account statement for the past 6 months.

Other KYC documents of the owner.
Final Word
Flexible personal loans are helpful during an emergency financial crisis. To be eligible, you must maintain a good credit score. Keep your documents handy to speed up the process. Make sure to check and compare the interest rates of various lenders. For easy and fast personal loans, you can download the Navi app on Android or iOS and get an instant loan.
Before you go…