Jaipur, the pink city, is a hub of commercial and economic activities. The city's population is engaged in service as well as business. There are many instances wherein people need additional financial support to take care of their obligations. This is where a personal loan in Jaipur gains importance.
A personal loan in Jaipur is a cash loan that can be availed by individuals who have a steady source of income. This is an unsecured loan that provides funds for multiple financial needs. If you need funds for meeting medical emergencies, funding your child's education or for taking a leisure trip, a personal loan in Jaipur would give you the necessary funds.
Navi allows easy personal loans. You can download the Navi app and apply for the loan in simple steps.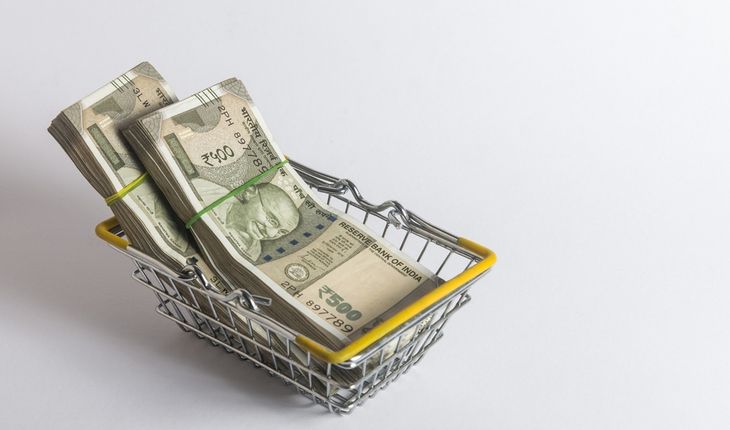 How to apply for a personal loan in Jaipur through Navi?
The steps to apply for the personal loan in Jaipur, Rajasthan, are as follows –
Download the Navi App from the Google Play Store on your Smartphone and simply register on the app by providing your mobile number and verifying it through an OTP
Then you need to click on 'Apply' and provide the following details –

Full name
Age
Marital status
PIN Code of your area
Employment details (salaried/self-employed, etc.)
Average monthly income as per your latest ITR

Then, you need to provide your PAN Card number and submit your application
Navi would use an online algorithm to approve a loan amount based on your details. You can choose any amount, up to the approved amount and fix an EMI that you feel is affordable
To complete your KYC, you need to click your selfie, enter your Aadhaar card number and provide the full names of your parents
Then provide the name of your bank, your active bank account number and the IFSC code of your bank's branch
Set up an Auto Debit Mandate with your bank for paying the EMIs automatically
Once these steps are done, Navi would verify your bank account, sanction the loan and credit the funds into your account
Benefits and features of Navi's personal loan in Jaipur
Here are some benefits and features of the personal loan in Jaipur offered by Navi –
Simple unsecured loans

Navi offers an unsecured loan where you don't have to mortgage any personal asset or find a third-party guarantor. The funds are sanctioned based on your income and eligibility criteria
Quick approvals

Navi's personal loans are offered within a matter of 20 minutes or even less. The entire process is online and you get funds credited to your bank account at the earliest.
Optimal loan amount

The loan amount starts at Rs.10, 000 and goes up to Rs.5 lakhs. Thus, it helps you meet both your small and big financial obligations easily
Flexibility

You are free to use the loan funds for any of your financial needs. Navi does not restrict the usage of the loan
Easy application

The loan application process is fully online and you need only your PAN card and Aadhaar numbers to get an instant loan
Flexible repayment tenure

Navi offers you a wide range of options to choose your repayment tenure. You can choose tenures of up to 36 months to pay the loan easily
EMI calculator

Navi's loan EMI calculator is an online tool using which you can calculate the EMIs payable. You can also change the EMI by changing the loan details and finding the most suitable amount.
Eligibility for a personal loan in Jaipur
To avail of an instant cash loan in Jaipur, you are required to fulfil the eligibility parameters set by lenders. However, with Navi's app, there are no specified eligibility parameters. Navi uses a technology-driven model to determine and approve your loan. It is digitally checked through its application.
However, for other private lenders in Jaipur, there could be an eligibility criterion to apply for a personal loan in Jaipur.
| | |
| --- | --- |
| Age of the applicant | The minimum age of the applicant usually lies between 18 and 25 years across lenders. The maximum age, however, is usually restricted to 65 years |
| Occupation of the applicant | The applicant should either be a salaried employee or a self-employed individual |
| Monthly income of the applicant | There is a minimum monthly income requirement that ranges from Rs.15,000 to Rs.30,000 or above across lenders |
| CIBIL score of the applicant | A credit score of at least 650 is needed to apply for a personal loan in Jaipur |
Also Read: Interest Rates On Personal Loan
Documents required for a personal loan in Jaipur
When applying for a personal loan in Jaipur, you are required to submit your documents to the lender for processing the loan. However, Navi does not need any documents. You just have to enter your PAN Card and Aadhaar card numbers to get a loan at Navi. You can enter the numbers on the Navi app on your Smartphone and get a loan easily.
For other lenders, however, the following documents are usually needed for a personal loan in Jaipur –
Identity proof of the applicant
Age proof of the applicant
Address proof of the applicant
Income proof of the applicant
Bank statements of the applicant showing the activity over the last 3-6 months
Recent coloured photographs of the applicant
Also Read: List Of Documents Required For Personal Loan
Apply for Navi's personal loan from anywhere in India
Navi has simplified the application process for availing of instant loans through its mobile app. You can be in any part of India and apply for a loan using your Smartphone and an internet connection. You just have to upload your PAN Card, Aadhaar card and click a selfie to complete the application process. These steps can be done from anywhere in India and so Navi's instant cash loans are mobile.
So, whether you need funds in Jaipur or in any other Indian city, just download the Navi app and apply for the loan in some simple steps. You would get access to funds within minutes.

Frequently Asked Questions
Q1. Can I pay off the loan before the chosen tenure?
Ans: Paying off the loan before the chosen tenure is called prepayment. Many lenders allow prepayment facility and so you should check whether your lender allows this facility or not. There might also be a prepayment charge involved if you pay the loan before the tenure. Navi, however, allows easy prepayment of your loan, and that too without any prepayment charges.
Q2. What is the meaning of EMI?
Ans: EMI stands for Equated Monthly Installment. It shows the monthly repayment amount that you need to pay to pay off the loan over the chosen tenure. The EMI contains the principal amount of the loan as well as the interest payable thereon.
Before you go…