Rather than making a direct investment, you can start investing in a managed fund, in which your money will be clubbed with funds from other investors. This accumulated amount will then be invested across various instruments and asset classes. A fund manager selects the type of investments, and every investor will own a proportion of the managed fund.
Keep reading to know about managed funds, benefits, strategies used, role of a fund manager and disadvantages.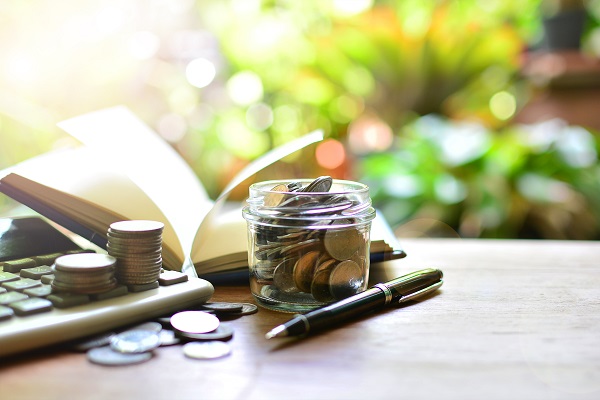 What are Managed Funds?
A managed fund pools individual investor's money. The fund manager invests this combined capital in multiple asset classes such as infrastructure and property assets, bonds and shares.
As you make investments in a managed fund, a number of units or shares in that fund will be issued to you. Every unit or share denotes an equivalent part of a fund's value. A fund may fetch you regular payments by way of distributions or dividends, depending on the income or profits it earns from those investments.
Investors prefer managed funds as it is easier for them to invest through it. A single transaction introduces them to a variety of underlying investments. They can diversify their investments across various market sectors and asset classes.
Benefits of Managed Funds 
Investing in managed funds can be beneficial in the following ways:
Low-Stress Choice
A managed fund involves an expert who conducts detailed research on the investment options and the market before making an investment decision. An experienced fund manager with access to strong investment procedures, research and information, will manage an investor's money. An individual investor cannot readily avail such details.
Portfolio Diversification
Managed funds help to diversify an investor's portfolio as it gives access to various asset classes across countries, sectors, industries, and companies. This pooled investment option allows you to access the asset classes that are not usually affordable to you as an individual investor.
A fund manager spreads your investment across various asset classes in order to minimise the overall risk. That's because it decreases the effect on the portfolio in case any of the asset classes underperform.
Managed funds offer you exposure to a variety of assets and markets, both international and domestic. It facilitates diversification in a single trade. As such, you'll get access to the stocks in your underlying fund. The brokerage fee is applicable to just one transaction.
Contrarily, achieving diversification through direct investments can be expensive and time-consuming. Every share purchase involves a brokerage fee. Besides, if you have limited funds, spreading your money may not be a fruitful option.
Regular Investment Plan
You may register for a regular savings plan or a regular investment plan under some managed funds. Here, a regular investment plan denotes that an investor can add excess money to his/her managed fund investment at fixed intervals.
A regular investment plan under a managed fund will help in building an extensive investment portfolio.
Offers Capital Gains
A managed fund provides income to investors and disburses capital gains as the value of the units in a fund increases.
Also Read: What Is a Dividend Reinvestment Plan?
Strategies of Managed Funds
You can utilise a managed fund in the following ways:
Adjust asset allocation
The investment returns will depend on your asset allocation. You can adjust the asset allocation from time to time for higher profits and favourable returns.
A managed fund ensures that you can conveniently adjust the asset allocation or an asset class under it through a single transaction. You can buy a Managed Fund for increasing your exposure and sell it to reduce exposure.
Instant diversification
Spreading your investment across an array of shares may minimise the overall risk since it decreases the effect on the portfolio in case any of the companies underperform.
For instance, Australian shares Managed Funds offer exposure to the stocks in the underlying funds, facilitating rapid diversification to investors, even if their investments are meagre.
Task of a Fund Manager in Managed Funds
The most crucial task of a fund manager is to decide how to spread your investment among asset classes, namely:
Cash
Bonds
Property
International shares
Australian shares
Asset allocation is nothing but the manner in which you divide your investment among various asset classes.
Disadvantages of Managed Funds
Keep in mind the following risk factors before investing:
Charges can Affect Returns
A fund house charges several administration and management fees that can decrease your returns. Such fees may vary based on the different types of funds and different fund managers. Make sure you are aware of all the fees and associated charges before investing.
Prices of managed funds increase in value with time. However, the prices may also fall below the purchase price.
However, the risk involved in managed funds is lower than that of direct investment in a company's shares. That's because a fund manager spreads an investor's money across different assets, companies and sectors.
Also Read: Taxation Of Dividend income
Final Word
A managed fund offers favourable returns to investors through its planned and structured approach. Some managed funds keep a low minimum investment limit for investors. So, make sure to learn all the finer details of a fund and keep your investment goals and risk appetite in mind before you invest. If you are ready to invest, visit Navi Mutual Fund and get started today!
FAQs on Managed Funds
1. Can I invest in cash securities through managed funds?
Yes, a cash management trust is a kind of managed investment in which the primary assets are cash securities. The pooled fund is invested in cash securities (short-term) such as promissory notes, bills of exchange and other money market instruments.  

2. Do managed funds allow investment in hotels?
Yes, a property trust comprises collected funds that are invested in various property types such as shopping centres, hotels, industrial and residential properties. A property trust's units are traded on the stock market, and the unit value can fluctuate over time. 

3. Do Australian equity trusts come under the category of managed funds?
An Australian equity trust is a kind of managed fund investing in only Australian shares. Such investments offer high returns and are ideal for high-risk appetite investors as the shares can be quite volatile.   

4. Do managed funds invest in international shares?
An international equity trust, a kind of managed fund, invests primarily in international shares worldwide. In this case, shares are quite volatile, but they can fetch favourable returns for investors. 

5. What are agribusiness schemes in managed fund investments?
An agribusiness scheme is a type of managed investment that utilises collected funds to make investments in forestry, livestock or farming. Such schemes are suitable for investors with a high-risk appetite as the investments can be prone to damage from uncertain weather conditions and natural calamities. 

Before you go…
Looking for instant 🚀 personal loans 24*7 anywhere, anytime? Install the Navi app on Android or iOS now!
Or, maybe you're looking to buy that house you've been eyeing 🏠 and you need a loan of up to Rs. 10 crores. Install the Navi app on Android or iOS now and get instant in-principle approval right away! Interest rates starting at 6.71% p.a.
How about an affordable health insurance policy 👨‍⚕️ starting at a monthly premium of just Rs. 241? Install the Navi app on Android or iOS now and get your policy in under 2 minutes.
Instead, want to put your savings into action and kick-start your investment journey 💸 But don't have time to do research. Invest now with Navi Nifty 50 Index Fund, sit back, and earn from the top 50 companies.