Corporate bond funds are open-ended mutual funds that allocate the majority of their corpus in corporate bonds. Companies sell these debt instruments to cover various costs such as insurance premium payments, advertising and working capital requirements. Mutual funds investing in these bonds are known to offer favourable returns at low risk.
Want to invest in these schemes? Keep reading for in-depth knowledge!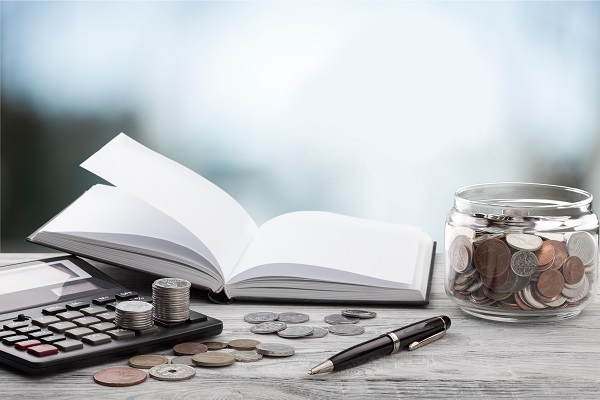 What Are Corporate Bond Funds?
According to SEBI guidelines, these funds need to invest a minimum of 80% of their corpus in the highest-rated corporate bonds. As such, these funds involve relatively less risk than credit risk schemes.
A corporate bond is a debt instrument that a business organisation sells to raise money for its operations. It involves repayment of the principal amount along with interest earned. In simple words, if an investor purchases this bond, he is loaning the sum to the organisation for its operations.
These bonds are legal agreements that bind the organisation to repay the money to the investor with interest at regular intervals. Corporate bonds usually provide a higher rate of interest than government bonds.
Top Corporate Bond Funds
Following is a list of some of the best corporate bond fund schemes in India:
| | |
| --- | --- |
| Funds | Returns in 5 Years |
| Franklin India Corporate Debt Fund – Plan A – Direct | 8.06% |
| HDFC Corporate Bond Fund – Direct Plan – Growth | 7.96% |
| Aditya Birla Sun Life Corporate Bond Fund – Direct Plan | 7.92% |
| Kotak Corporate Bond Fund – Direct Plan – Growth | 7.79% |
| ICICI Prudential Corporate Bond Fund – Direct Plan | 7.74% |
| L & T Triple Ace Bond Fund – Direct Plan – Growth | 7.59% |
| Sundaram Corporate Bond Fund – Direct Plan | 7.55% |
| IDFC Corporate Bond Fund – Direct Plan | 7.54% |
| Nippon India Corporate Bond Fund – Direct Plan | 7.53% |
| PGIM India Premier Bond Fund – Direct Plan | 7.26% |
*NAV & Returns data as of 22 December 2021.
Types of Corporate Bonds
There are two types of corporate bonds in India:
Convertible bonds
An investor can convert these bonds into stocks at his disposal. In case he feels that stocks are offering better returns than bonds, he can turn them into shares.
Non-convertible bonds
These are plain bonds issued by highly rated companies with relatively higher interest rates compared to convertible debentures. An investor cannot convert these bonds into shares or equities.
Advantages of Investing in Corporate Bond Funds
You can invest in these funds because of the following benefits:
Higher interest rates
Interest rates of corporate bonds are usually higher relative to government bonds. If an investor is looking for higher returns, he can invest in these funds.
Faster rewards
These bonds generally involve short-term investments. Investors are likely to gain from these investments within a short period. Corporate bond mutual funds provide high liquidity, i.e., an individual can purchase and sell the fund units whenever required.
Lower risk
Since inflation rates do not have much impact on corporate bonds, these schemes carry lower risks.
Also Read- Hybrid Mutual Funds : Types , Benefits, Risks And Returns
Who Can Invest in Corporate Bond Funds?
A corporate bond fund is a debt fund ensuring capital protection. It is suitable for risk-averse individuals who wish to preserve liquidity. The investment patterns of the portfolio managers impact the risks related to corporate bonds. Bonds of organisations with low credit ratings involve higher risk than those with higher ratings.
If an individual wants to choose some other low-risk mutual fund schemes, he can invest in Navi Liquid Fund. With a maturity period of up to 91 days, this debt fund is one of the safest investments while offering twice the returns of a savings account. A person can start investing via platforms such as Zerodha, Kuvera, INDmoney and Groww.
Taxation
If the scheme units are held for up to 36 months, an investor will be having short-term capital gains (STCG). On the other hand, if the holding period of the units is less than 36 months, the investor will receive long-term capital gains (LTCG). The taxes on these gains are as follows:
The tax on STCG is based on the investor's income tax slab.
The tax rate is 20% on LTCG after adjusting for indexation.
Also Read – All About Equity Investing : Types And Risks Involved
Final Word
Individuals looking for low-risk and short-term investment avenues can select corporate bond funds. These schemes offer passive income and are ideal for portfolio diversification. Before investing in these funds, analyse the risk-reward ratio carefully.
Frequently Asked Questions
Q1. What is a credit rating?
Ans: A credit rating is the opinion of a specific credit agency concerning the willingness and ability of an entity (individual, business or government) to fulfil its monetary obligations within the due date. The rating also denotes a company's chance of defaulting.
Q2. How do indexation benefits work in corporate bond mutual funds?
Ans: Indexation is the process through which you can recalculate the purchase price of an asset to adjust it for inflation. Individuals are eligible for indexation benefits in case of long term capital gains from investments in debt funds. This benefit reduces investors' tax liability. 
Q3. What are the investment modes in corporate bond fund schemes?
Ans: You can invest in these funds using the following methods:
Lump-sum – This involves making a one-time investment in a mutual fund. A person having high-risk tolerance and substantial disposable money can choose to invest through this method.
SIP – Individuals can invest in mutual funds at regular intervals (monthly, half-yearly, yearly or quarterly) through a systematic investment plan (SIP). This method lets you benefit from rupee cost averaging, which makes sure you get more shares when the prices are low and vice versa. 
Q4. What is the par value of corporate bonds?
Ans: Par value denotes the minimum amount at which a company issues the corporate bonds to the investors. It is also known as a nominal or face value. 
Example: An organisation issues corporate bonds with a par value of Rs. 90 per bond, and an investor holds 1000 fund units. The business organisation has to repay Rs. 90,000 to the investor on maturity.    
Q5. What is the coupon rate of corporate bonds?
Ans: A bond issuing company pays the interest rate, known as coupon rate, on the bond's face value.
Example: If an investor has a ten year- Rs. 3,000 corporate bond with 10% as the coupon rate, he will get Rs. 300 every year for ten years. The market's bond price will not have an impact on the coupon rate.
Before you go…
Looking for instant 🚀 personal loans 24*7 anywhere, anytime? Install the Navi app now!
Or, maybe you're looking to buy that house you've been eyeing 🏠 and you need a loan of up to Rs. 5 crores. Install the Navi app now and get your instant in-principle approval right away! Interest rates starting at 6.40% p.a.
How about an affordable health insurance policy 👨‍⚕️ starting at a monthly premium of just Rs. 241? Install the Navi app and get your policy in under 2 minutes
Instead, want to put your savings into action and kick-start your investment journey 💸 But don't have time to do research. Invest now with Navi Nifty 50 Index Fund, sit back, and earn from the top 50 companies.
Disclaimer: Mutual Fund investments are subject to market risks, read all scheme-related documents carefully.