Personal Loans and Credit Cards, both are types of unsecured loans. But they are not the same. Almost everyone uses debit and credit cards these days. The question is, however, what is the difference between a credit card and a personal loan and which one is better for you. Read on to know and compare personal loans and credit cards in detail.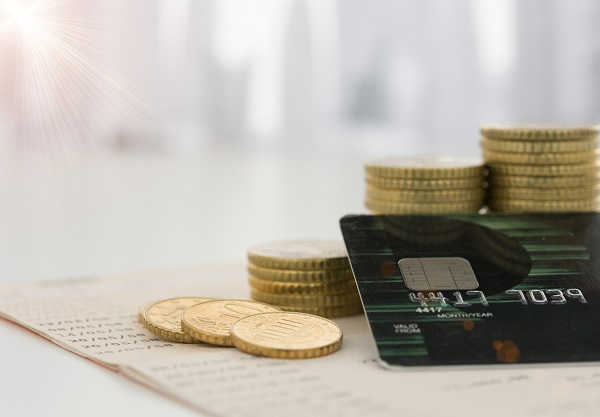 What Is A Personal Loan?
To begin with, personal loans are a type of loan given by an institution like a bank or an NBFC(Non-Banking Financial Company) for miscellaneous purposes. Unlike home loans and car loans, there is no restriction on the end usage venue for personal loans. However, being non-collateralised in nature, they carry higher interest rates in comparison to collateralised loans.
Also Read: How To Apply For Instant Paperless Personal Loan In India Online?
What Is Credit Card?
Credit cards are tangible debt instruments that allow the user cum borrower to buy a good or service from anywhere where the card is accepted as a payment mode. The payment towards that good or service is done by the credit card issuing company on behalf of the credit card user. Here the user has to pay back the borrowed amount within a certain period, which is usually a month.
Both of these instruments are primarily unsecured credit or debt. In the market, there are also secured forms of personal loans and credit cards, but today we would stick with the former form of these debt instruments.
Below are some pros and cons of credit cards and personal loans, which could help you in gaining an insight into the difference b/w both of these products.
Personal Loan Pros & Cons
Pros
Could be availed at any given point of time, as banks and NBFCs are now even offering instant Personal loans 24×7.
As the money is received in the bank account itself, one could use it via debit card, UPI, cheque, net banking, etc.
The interest rates are lenient in comparison to credit cards.
No additional charges for getting it converted into hard cash.
The repayment could be done over a stretched period of 12 to 36 months.
Also Read: How To Get Instant ₹20000 Personal Loan Without Collateral
Cons
You will have to pay the interest on the entire loaned amount, no matter how much amount is used from the loan.
As EMI (Every Month Instalment) payments of personal loans go for 12 to 36 months, you will have to hinder your cash flow till then in order to fulfil your obligation of debt repayment.
Credit Card Pros & Cons
Pros
Could be carried with you, and could be used at a wide range of places accepting digital payment. For example, at malls, e-commerce websites, IRCTC, etc.
You only pay for what you use.
Helps in maintaining the cash flow of your bank account, as the entire month's expense paid via credit card could be settled in one shot. This could also help you in carefully keeping a track of your expenses.
Cons
Could carry charges like the annual maintenance fee, which would be applicable even if you don't use the card.
Failing to pay the bill on time could attract extremely high-interest rates, which could be as high as 42% p.a.
Credit cards are susceptible to frauds like phishing scams. Hence keeping them safe from digital fraud is an additional responsibility for the user.
Using them to withdraw cash is expensive.
Final Word
Personal loans could be helpful in case of last hour emergencies, where the need for cash is immediate. For example, hospital expenses, immediate cash requirements for your business, etc.
While a credit card is helpful for having a single bill for an entire month's expenses.
In both of these instruments, disciplined usage and repayment are essential, the lack of which would affect your chances to avail yourself of any further credit in future.
Before you go…
Looking for instant 🚀 personal loans 24*7 anywhere, anytime? Install the Navi app on Android or iOS now!
Or, maybe you're looking to buy that house you've been eyeing 🏠 and you need a loan of up to Rs. 10 crores. Install the Navi app on Android or iOS now and get instant in-principle approval right away! Interest rates starting at 6.46% p.a.
How about an affordable health insurance policy 👨‍⚕️ starting at a monthly premium of just Rs. 241? Install the Navi app on Android or iOS now and get your policy in under 2 minutes
Instead, want to put your savings into action and kick-start your investment journey 💸 But don't have time to do research. Invest now with Navi Nifty 50 Index Fund, sit back, and earn from the top 50 companies.