Mr Singh needs funds urgently to finance medical expenses. To fulfil his financial requirement as soon as possible, he can apply for a personal loan via a mobile-based application offered by reputed lenders, for example, Navi.
The financial institution offers personal loans of up to Rs. 20 lakh, and ensures immediate loan approval owing to a paperless application procedure. Borrowers requiring funds urgently can download the instant loan app. Read on to know more details.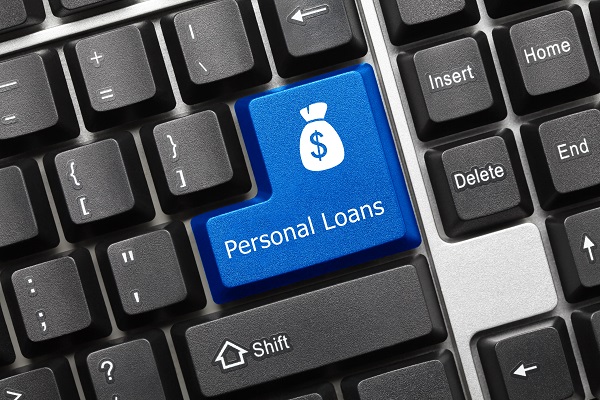 Features and Benefits of Personal Loan Apps
User-friendly online loan apps have made life easier for applicants. Get to learn the top advantages here:
Prompt processing
If you apply via instant personal loan apps, lenders take just a few minutes to process your loan application. This is primarily because of the paperless procedure.
Fast disbursal
In case you need immediate funds, applying for financial assistance via an easy loan app can be a better option as the lender swiftly approves the application and disburses funds to your account. 
Flexible loan amount
An individual can choose a suitable personal loan amount based on his/her needs, subject to the maximum and minimum loan limits as set by a lender.
Customisable repayment period
The free loan apps of lending institutions usually offer flexible loan tenures to the customers. You can select a repayment period as per your budget and convenience. 
No collateral
A personal loan is a kind of unsecured loan that involves no collateral. You will not have to pledge your prized asset as security while opting for an emergency loan.
Paperless approval
When you apply for a personal loan offline, you will have to go through lengthy and time-consuming paperwork before your loan request gets processed. Contrarily, when you use an online personal loan app, you will be uploading limited documents as proof, making the transaction completely paperless.
Existing customers of the financial institutions do not have to submit any documents.
Also Read: What Makes Collateral Free Loans An Ideal Choice?
Attractive interest rates
A person with a strong credit record is likely to get a personal loan offer at a reasonable interest rate. This will lower the overall loan cost. The starting interest rate of Navi's personal loan is 9% p.a., and the repayment tenure can be up to 7 years.
Steps to Apply for a Personal Loan via the Navi App
Let's introduce you to the innovative, reliable, and easy-to-use Navi app! Here are the steps to apply for a personal loan via this mobile-based application.
Step 1
Download the Navi app from Play Store or App Store.
Step 2
Register your mobile number.
Step 3
Fill in your basic information to check whether you are eligible for an instant personal loan.
Step 4
Choose a suitable loan and EMI amount.
Step 5
Upload your selfie, Aadhaar, and PAN details to complete your KYC procedure.
Step 6
For an online fund transfer, give your bank account details.
Once your loan request gets approved, the amount will be immediately transferred to your registered bank account.
Eligibility and Documents Required for Personal Loan
The chart below will guide you with the eligibility requirements of a personal loan:
| | |
| --- | --- |
| Factors | Requirements |
| Nationality | Indian |
| Work Status | Salaried or Self-employed individuals |
| Salary/Income | Rs. 22,000 or more based on your workplace |
| Age Limit | 18 years – 67 years |
| CIBIL Score | 750 or above |
| Documents Required | Know Your Customer documents such as Aadhaar, PAN, passport, driving licence and voter ID card, bank statements of the previous 3 months, Salary slips of the previous 2 months, employee ID card for salaried applicants, ITRs or financial statements (for self-employed applicants) |
Once you meet all the above-mentioned eligibility parameters, you can avail a personal loan through a hassle-free and streamlined procedure. Keep in mind that the eligibility criteria may vary across different lenders.
Points to Consider While Choosing a Personal Loan App
Before borrowing, you must compare the loan offers from different NBFCs and banks. Keep the pointers in mind before taking a decision:
Repayment flexibility
You must select a personal loan offer that provides you repayment flexibility in the form of prepayments. This facility is beneficial for individuals who intend to repay their loans before their tenure ends. 
Default penalty
A lender will charge a default penalty if you do not pay the EMI amounts as per schedule. So, you should compare the default fees of different financial entities before taking the plunge.
Evaluate interest rates
Since a lender's interest rate affects your total loan cost, you must check the rate of interest on the loan offers carefully. Even a small difference can have a significant impact on your loan expense.
Processing fee
Mostly, all NBFCs and banks levy a one-time processing charge on the borrowers. A high processing fee increases your loan cost.
Also Read: 3 Important Tips To Get Your First Personal Loan 
Final Word
With so many quick loan apps in the market, you can easily get financial assistance during an emergency. That said, you need to compare the lenders and choose an offer that ensures security, rapid approval, and quick disbursal. Also, don't forget to compute your loan cost using an online EMI calculator. 
Frequently Asked questions
Q1. Are there tax benefits on instant personal loans?
Ans: No, keep in mind that borrowers cannot claim any tax deduction or exemption on the principal amount of interest paid for the repayment of a personal loan. Tax benefits are available in the case of home loans as per provisions of the Income Tax Act, 1961. 
Q2. Do I need to submit medical bills while taking a health emergency-related personal loan?
Ans: Prolonged hospitalisation or surgery may cost you a few lakhs due to rising medical expenses. When your health insurance doesn't give you full coverage, you may apply for an instant personal loan to finance the expenses. You do not need to show any hospital bills or medical reports for the same. 
Q3. Will my income determine my personal loan interest rate?
Ans: Your income plays a crucial role in determining your loan interest rate. If an individual falls under a high-income slab, a lender will perceive him/her as more likely to make the loan repayment on time. As a result, lenders will offer more competitive interest rates to such individuals.     
Q4. Does my employer's reputation impact instant loan interest rates?
Ans: Yes, your employer's reputation can affect the loan interest rate that your lender offers. If you are an employee of a credible organisation, a loan provider will recognise you as less likely to be a defaulter and offer you more reasonable rates.
Q5. What are bounce charges for personal loans?
Ans: Bounce charges are the fees that are imposed on a borrower at the time of non-payment of EMI. This means that when you fail to pay an EMI amount due to a fund shortage in your bank account, a charge is applicable.
Before you go…
Looking for instant personal loans 24*7 anywhere, anytime? Install the Navi app on Android or iOS now!
Or, maybe you're looking to buy that house you've been eyeing and you need a loan of up to Rs. 10 crores. Install the Navi app on Android or iOS now and get instant in-principle approval right away! Interest rates starting at 6.46% p.a.
How about an affordable health insurance policy starting at a monthly premium of just Rs. 241? Install the Navi app on Android or iOS now and get your policy in under 2 minutes.
Instead, want to put your savings into action and kick-start your investment journey But don't have time to do research. Invest now with Navi Nifty 50 Index Fund, sit back, and earn from the top 50 companies.