After the Indian Government implemented lockdown measures to combat the Covid-19 pandemic, numerous businesses stopped, and many people lost their jobs. To deal with this, the Reserve Bank of India (RBI) offered a three-month moratorium on loan repayment for May 31 2020. This was later extended by another three months to August 31 2020.
Following the second wave of the pandemic, RBI did not extend the loan moratorium facility in May 2021. Instead, it offered a loan restructuring program to provide relief to borrowers who did not opt for this facility in the previous year.
In the following sections, we will explain RBI's moratorium for loans, its provisions and loan products under the facility.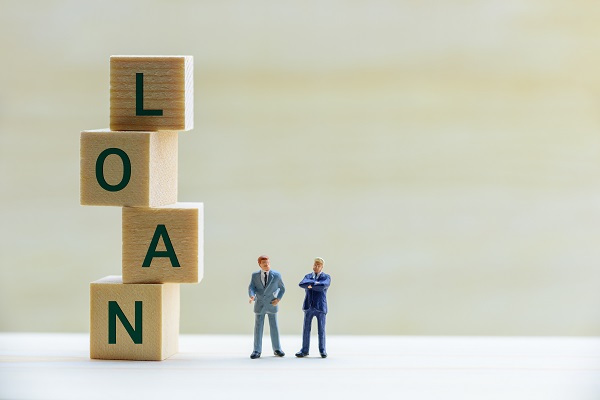 What Is a Loan Moratorium in Banking?
This is a facility that allows borrowers to postpone their loan repayment. During the moratorium, borrowers do not have to make any payments, but interests are payable during this period. A Government or the Central Bank often enacts moratoriums in response to temporary financial hardships.
Moratoriums function as temporary suspension of financial activity in response to a crisis that disrupts a normal routine. These are granted in the aftermath of earthquakes, droughts, floods or disease outbreaks and lifted when normalcy returns. 
This facility is necessary for people suffering from financial hardships as it offers much-needed relief without impacting their credit scores. However, borrowers who could repay did not benefit due to additional interest charges that largely offset the short repayment relief.
What Were the Provisions under RBI's Loan Moratorium?
As a part of this relief package, all financial institutions in India had to provide this facility for borrowers with outstanding loan repayment. The facility was available for all loans, including personal loans, home loans, credit card dues, education loans, etc. Borrowers could voluntarily choose to opt for the scheme if they had outstanding loans as of March 1 2020.
It was available for the following payments:
Principal payments for a loan
Interest payments
EMIs (Equated Monthly Instalments)
Bullet repayments
While lending institutions allowed borrowers to postpone payments, interest was still accrued on the outstanding loans. As interest gradually accumulated, it increased the total payable amount, resulting in some borrowers opting out of this provision.
Though the interest on loans was not waived off, the Supreme Court (SC) directed lenders to not charge compound interest, interest on interest or penal interest. In case the lenders collected compound interest from March to August 2020, they had to refund the amount or adjust it in the next instalments.
Also Read: Personal Loan Benefits: Top Reasons To Avail Of One
The following table provides key highlights of the EMI moratorium.
| | |
| --- | --- |
| Moratorium Period | March 1 2020 to August 31 2020 |
| Available on | EMIs, interest and principal component, credit card dues |
| Eligibility | EMI-based loans and credit cards |
| Applicable for | Voluntary for all borrowers |
| Process to apply | Both offline and online |
| Current status | Ended on August 31 2020 |
Loan Moratorium Products
The following are various loan products where the moratorium applies:
Home loans
 A moratorium is not a new concept for home loan products. Borrowers buying under-construction properties often ask for relief from repayment. However, the RBI moratorium allowed one to postpone all repayments from March to August 2020. As home loans are long-term commitments, one could opt for repayment relief if necessary.
Personal loans
RBI provided a loan restructuring facility for personal loans for borrowers making regular payments in 2020. Initially, people thought that the relief measures covered only unsecured personal loans, but RBI later clarified this. According to their definition, the word 'personal loans' in the circular referred to all sorts of secured and unsecured loans.
Education loans
In August 2020, RBI provided banks with the option to restructure loans to help individuals manage financial stress. Under this, students in debt with education loans could get their repayments rescheduled or get a moratorium of up to 2 years.
Credit card dues
The relief measure also included the option to defer repayment of credit card dues. However, with credit cards having high rates of interest, this measure led to significant interest accrued for six months. As such, it was only useful for those with extreme cash crushes.
Also Read: What Are The Documents Required For Home Loans?
Procedure to opt for Loan Moratorium
One could apply for the loan moratorium through offline and online modes:
Offline Mode
Most banks sent SMS and e-mails to their customers, providing them with the option to apply for a moratorium.
Borrowers had to click on this link and choose 'EMI moratorium'.
They could also opt for deferment of repayment by calling or visiting the local branch.
Online Mode
One has to visit the official website of the financial institution.
Then they have to click on 'Apply for EMI moratorium' or a similar button.
Next, they have to read through the terms and conditions and opt for the moratorium.
On the next page, borrowers are to fill up necessary information such as name, date of birth, loan account number, contact details, etc.
Final Word
RBI's loan moratorium provided much-needed relief to countless self-employed and salaried individuals from impending financial burdens. Borrowers expecting payments could repay their loans for an additional interest without impacting their credit score. 
People facing trouble repaying their home loans can transfer them to Navi for more affordable interest rates. Simply download the Navi App from the App Store or Google Play for an interest reduction of up to 5% with a balance transfer.
Frequently Asked Questions
Q1. What were the different repayment options for the loan moratorium?
Ans: Banks provided the following three options for loan repayment:
One-time repayment at the end of six months
Higher EMIs every month
A longer tenure with the same EMI
Q2. Could borrowers who opted for the first relief measure apply for the second?
Ans: Yes. Borrowers who availed of the loan moratorium facilities could get the loan restructuring facility for up to two years if eligible.
Q3. Was this a waiver on loan repayment?
Ans: No. Borrowers could only get a loan repayment relief for six months and had to pay an additional interest.
Before You Go….
Looking for instant  personal loans 24*7 anywhere, anytime? Install the Navi app now!
Or, maybe you're looking to buy that house you've been eyeing  and you need a loan of up to Rs. 5 crores. Install the Navi app now and get your instant in-principle approval right away! Interest rates starting at 6.40% p.a.
How about an affordable health insurance policy  starting at a monthly premium of just Rs. 241? Install the Navi app and get your policy in under 2 minutes
Instead, want to put your savings into action and kick-start your investment journey  But don't have time to do research. Invest now with Navi Nifty 50 Index Fund, sit back, and earn from the top 50 companies.