A hedge fund is a type of fund in which capital is pooled from various high net worth individuals (HNI) or investors like banks, insurance firms, pension funds, etc. These funds use complex equity hedge strategies to invest and trade in real estate, currencies, bonds, commodities and derivative products.
Hedge funds are considered a risky investment alternative. Unlike mutual funds, which mostly invest in stock and bonds, investors' money is invested in multiple assets in hedge funds. The aim is to get high returns and hedge risks for the money invested by HNIs against market volatility. To achieve this, hedge funds involve a wide range of strategies and a lot of management.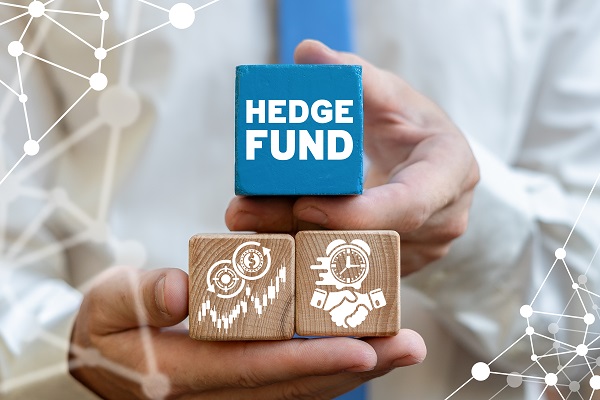 What Does Hedging Your Equities Mean?
In instances when your investment portfolio is losing value, a hedge is used to mitigate the losses. Hedging helps you gain a profit that will offset the losses that your portfolio has suffered from. So, when the market is underperforming, your portfolio is protected against losses through hedged equities.
The stock market has seen historical surges in the recent past, indicating a rise in risks on investments. Some risks are unavoidable, but you can apply various equity hedging strategies to your portfolio to mitigate them to an extent.
Some equity hedge strategies focus on particular risks, whereas others get rid of multiple risks. These strategies might look identical, but knowing about them helps an investor make informed decisions about which hedge fund to invest in.
To make the most of your financial goals, you might not want to miss out on the opportunity to invest in India's top 50 companies. Invest in the Navi Nifty 50 Index Fund today, and enjoy the lowest expense ratio to maximise returns. Download the Navi app today for more information.
Also read: Different Types of Mutual Funds: How To Choose The Right Fund
What are some hedge fund strategies?
Long and Short Equity Hedge Strategy
In this investing strategy, the investment managers take long and short positions depending on the future value of the equity. So, if they think that the stock will gain value, they will take a long position.
But if the stock declines, they assume a short position. In simpler terms, they sell an overvalued stock because of short-term losses and buy an undervalued one for long-term growth.
This long-short equity investment strategy helps you gain from the beneficial stocks by assuming a long position. It also protects your portfolio from losses by assuming a short position on stocks that can witness price decline.
Fund managers arrive at a decision about the position by using various techniques. However, most managers are more biased towards a long position.
Also read: Best Small Cap Mutual Funds To Invest In 2021
Market Neutral Strategy
With this strategy, an investor makes a good return from both rising and falling stock prices. The target of this strategy is to have zero net market exposure. Fund managers do not show long or short bias and take both positions equally to exploit the stock prices.
In market-neutral strategy, the manager uses a long position in one stock and a short position in another closely related stock. This makes this strategy less risky than the long-short strategy. But the rewards received with this strategy could be less because of the elimination of longer market exposure.
As investment is made by selecting good stocks, the market's movement does not affect the rewards. So, a change in the actual price of the stocks and the bearish or bullish movement will not change the balance between loss and gain that this strategy ensures.
Convertible Arbitrage Strategy
This strategy also works on the long-short position principle. Arbitrage fund is a type of hybrid fund, mostly investing in equities but also in bonds. So, this strategy is based on taking a long position on the less risky convertible bonds and a short position on common stocks. Also, you can convert convertible security to an equity share or common stock.
The aim is to profit when price inefficiency or mispricing occurs between convertible securities and underlying stocks. An investor could be able to get rewards with this strategy at any point in the market because of the long-short position balance.
So, a loss in the short position of the stock could be offset by the consistent gains from the convertible bonds. If fund managers believe that the stock price will rise, they will convert the bond to stock to make more profit.
Also read: IDCW Plans in Mutual Funds And Their Impact On Your Investments
Event-driven Strategy
This equity-oriented strategy tries to capitalise on certain events, which can bring huge rewards. So, investment occurs when stock mispricing or huge events occur with a corporation like mergers, bankruptcy, takeovers, restructuring, shareholder buybacks, and spin-offs.
The fund managers analyse these events and then decide upon which position they have to take. By employing many factors, managers set a new price target for the stock. They will invest in it if they decide that the fund will gain based on the current and estimated price difference.
However, if their analysis is wrong, it will cost the strategy its rewards.
Global Macro Strategy
This is an equity hedge fund strategy in which the investment is based on the economic and political condition of a country. Macroeconomic trends can have an impact on equities and currencies. For example, a country not permitting the use of cryptocurrency can adversely affect the market.
So, managers determine their investment plan considering the economic and political variables that can make a market rise or fall. So, if a country soon heads into a recession, the fund manager will be biased towards a short stock position.
This strategy uses many other strategies like long-short position and quantitative strategy.
Also read: 10 Large Cap Mutual Funds That Can Be A Part Of Your Portfolio
Benefits of Using Equity Hedge Strategies
These strategies help reduce investment risks and losses.
When the market is bearish, these strategies ensure a balance between profit and loss.
Most strategies ensure that daily price change and volatility do not impact the end rewards.
Hedging increases liquidity because the fund manager invests in various asset classes.
Final Word
Effective risk management strategies used for equity hedging could eliminate many uncertainties in the financial market. Hedge fund managers work to reduce losses and ensure a good annual return for investors. Indeed, not all these strategies will always fulfil their objectives, but the experience and analysis of the managers help build the trust of HNIs in hedge funds.
Also read: How To Invest In Multi-Cap Mutual Funds
Frequently Asked Questions
Are hedging and speculating based on the same principle?
No, hedging and speculating have different objectives and principles. While speculating, you are trying to make profits through the price change of an asset. In contrast, hedging strategies are meant to reduce the risks that come along with changing prices.
What is the guarantee that an equity hedge strategy will work?
All hedge strategies involve a lot of quantitative assessment. The managers consider multiple variables to come up with an investment plan. But their strategies do not work 100% of the time, leading to the failure of a fund in achieving its objectives.
Is the role of a hedge fund manager important?
Yes. The expertise and knowledge of a hedge fund manager are very important for the fund to be successful. They conduct research and devise strategies and an investment plan that plays a huge role in getting good returns.
Are hedge funds legal?
Hedge funds are legal, but some countries impose certain restrictions or tighten control over hedge funds. Hedge fund strategies try to eliminate an important element of the financial market, that is, uncertainties. This is why many strategies and practices are banned, and the funds are available to only accredited investors.
Who can invest in a hedge fund?
To be able to invest in a hedge fund, you need to be an institutional investor or an accredited investor like a high net worth individual.
Disclaimer: Mutual fund investments are subject to market risks. Please read the offer document carefully before investing.
Before you go…
Disclaimer: Mutual Fund investments are subject to market risks, read all scheme-related documents carefully before investing.